Characters, Holidays, and Changes
Do you love all the holiday books that are coming out? We certainly do!
Halloween, All Saints Day, Thanksgiving, Hanukkah, Christmas, Kwanzaa, and more. From now until the end of the year there are celebrations galore. Families and friends getting together for various festivities. Or not.
We're working on our new series, the Shady Palms Mysteries, which is set in a 55+ retirement community. And we're realizing that holiday celebrations change as our characters go through new phases in their lives.
Much like what happens in real life, our characters have experienced various events and turning points: a big move, the loss of a family member, meeting new family or friends, and shifting roles.  Some people feel pressure to maintain tradition and others are better at embracing change. And relationships are complicated. Right? And it doesn't help that there's just more stress in general around the holidays. So much stress! Some may love the chaos around a bit group gathering and others may just wish for a quiet celebration at home.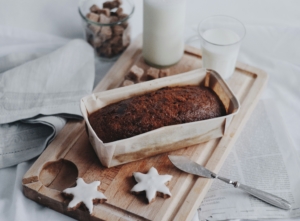 Our characters, MJ and Cass, are working through a lot of life events… as well as solving a murder. (We do write mysteries after all.)  Though these life changes may find them changing up their holiday traditions, we know they'll get through it. These are some smart and resilient ladies! They may have to let go of some long-established traditions, but they are making new ones. And they're finding that the thing is – sometimes new traditions can actually honor the past.
So as we head into this busy holiday season, we're thinking about traditions – old and new – and about how life changes can change our celebrations.
Do you have a favorite holiday tradition? Has it continued through the years or is it new one? Or is it one that has morphed over time? We'd love to hear your favorites and your advice for our characters who are going through changes in their holiday plans.
 Sparkle Abbey is actually two people, Mary Lee Ashford and Anita Carter, who write the national best-selling Pampered Pets cozy mystery series. They are friends as well as neighbors so they often get together and plot ways to commit murder. (But don't tell the other neighbors.)
They love to hear from readers and can be found on Facebook, Twitter, and Pinterest, their favorite social media sites. Also, if you want to make sure you get updates, sign up for their newsletter via the SparkleAbbey.com website
https://www.thestilettogang.com/wp-content/uploads/2023/11/holiday-krakenimages-7BpuzmcxlHU-unsplash-scaled.jpg
2560
2073
Mary Lee Ashford
https://www.thestilettogang.com/wp-content/uploads/2022/03/TheStilettoGang-logo-09.png
Mary Lee Ashford
2023-11-02 01:00:12
2023-11-01 23:38:59
Characters, Holidays, and Changes