Three years ago, I wrote a blog about the probabilities of writers being replaced by artificial intelligence apps that would write faster, better books. I cited an article in The Guardian stating that AI's capability to write creative, coherent novels was still decades in the future. I slept well after reading that article.
It now appears "decades in the future" is shrinking to basically being around the corner.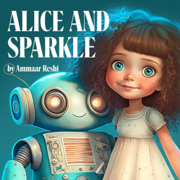 This past December, Ammaar Reshi used readily available computer apps to create Alice and Sparkle, a children's picture book. He has not hit any best seller lists and the book is controversial, especially with graphic designers who feel portions of their work can be plagiarized since the apps use composites of what is online from designers who created the digital art from scratch.
Jennifer Lepp writes paranormal cozy mysteries under the pen name Leanne Leeds. She completes a manuscript in 49 days. "This pace," she said, "is just on the cusp of being unsustainably slow."
Recently Lepp was behind schedule, and she turned to Sudowrite¹, an app designed for fiction writers, to complete her novel by her 49-day deadline. She pasted a few paragraphs of her novel into the app, added instructions, and was so amazed by the results, she tweeted exuberantly about the experience.
Lepp quickly learned to steer the AI by outlining a scene, pressing expand, and letting the program do the writing. She edits the output, pastes it back into Sudowrite, and prompts the AI to continue. She is more productive than ever and continues to use the app though she claims to keep it on a short leash.
Obviously, I'm not sleeping well after reading articles on the adaptation of AI for increasing an author's productivity. We're not speaking of going from handwritten manuscripts to the typewriter to a Word document. It's about an assembly line using a word-smithing computer robot.
Call me old-fashioned, but AI enhanced novels are not what I want to read. And I certainly don't plan to use computer enhancement in my own work.
Yet the technology will continue to improve, and I can envision a time, not too far away, when authors will rely more and more on AI. I can also envision an Orwellian not-too-distant future when robots will develop more creative stories than the writers themselves using these apps. Or AI will write for the AI universe while humans merely clean and dust the abodes of fully conscious robots.
***
¹Amit Gupta and James Yu, developers turned sci-fi authors, designed Sudowrite.
About Kathryn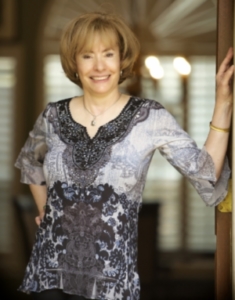 Kathryn Lane is the award-winning author of the Nikki Garcia Mystery Series.
In her writing, she draws deeply from her experiences growing up in a small town in northern Mexico as well as her work and travel in over ninety countries around the globe during her career in international finance with Johnson & Johnson.
Kathryn and her husband, Bob Hurt, split their time between Texas and the mountains of northern New Mexico where she finds it inspiring to write.
Kathryn's Latest novel:
Kindle: https://www.amazon.com/dp/B0BSHFRD11
Paperback: https://www.amazon.com/Stolen-Diary-Kathryn-Lane/dp/1735463833/
Photo Credits:
Alice and Sparkle – Public Domain
Illuminated manuscript photo by Kathryn Lane
Stolen Diary Book Cover by Tim Barber
https://www.thestilettogang.com/wp-content/uploads/2023/02/Kathryn-Lane-LO-RES-e1675288455296.jpg
383
300
Kathryn Lane
https://www.thestilettogang.com/wp-content/uploads/2022/03/TheStilettoGang-logo-09.png
Kathryn Lane
2023-02-06 10:30:36
2023-02-06 11:51:58
AI Writes Novels?