And I'm celebrating.
What's it like to be an author? What wild and crazy things do we do when one of our books is finally out into the world?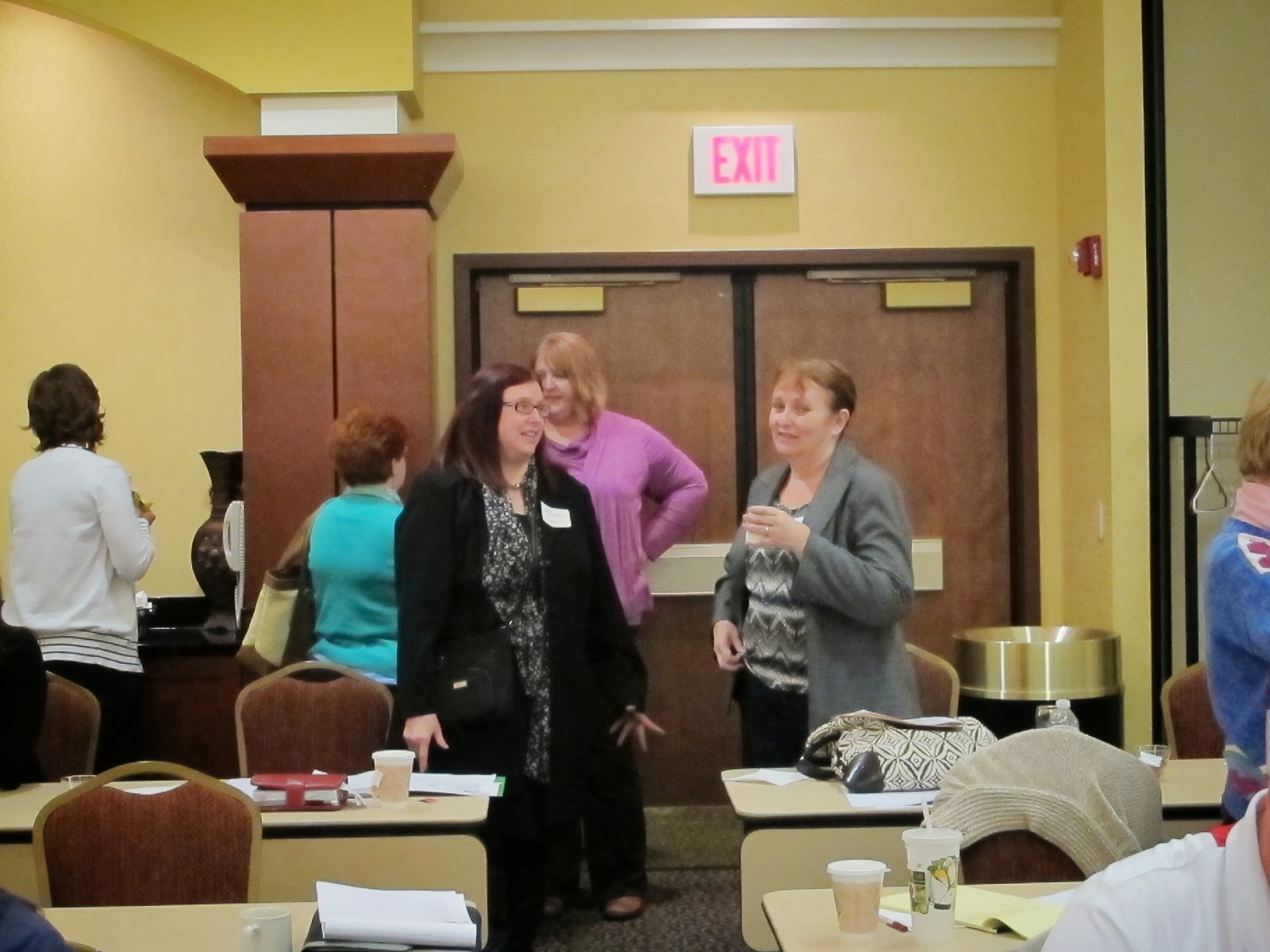 Wild authors at the Michael Hauge workshop-St. Louis
April 17th is a Thursday. So I'll be getting up at 5am, working out for 30 minutes, playing around on the computer for another 30 minutes, then getting ready for work.
The 30-45 minute drive is made tolerable with an audio book playing in the cd player. Probably a mystery. Or a romance. Maybe I can find a Heather Graham mix up for the week.
Then I do my thing for 8 hours at a local leasing company. And, no, I won't pick you up.
Drive home – more story. Whoever invented the audio book, I'd like to buy you a beer. Or two.
Walk the dogs, make dinner, write 1000 words on my WIP, and play on social media for a few hours, including checking out my blog tour posts.
And, since I'll still be on Lent, I'll dream of chocolate peanut butter eggs and eating bunny ears.
Lynn
How do you celebrate a special day?
In the gentle coastal town of South Cove, California, all
Jill Gardner wants is to keep her store–Coffee, Books, and More–open and
running. So why is she caught up in the business of murder?
When Jill's elderly friend, Miss Emily, calls in a fit of
pique, she already knows the city council is trying to force Emily to sell her
dilapidated old house. But Emily's gumption goes for naught when she dies
unexpectedly and leaves the house to Jill–along with all of her problems. .
.and her enemies. Convinced her friend was murdered, Jill is finding the list
of suspects longer than the list of repairs needed on the house. But Jill is
determined to uncover the culprit–especially if it gets her closer to South
Cove's finest, Detective Greg King. Problem is, the killer knows she's on the
case–and is determined to close the book on Jill permanently. . .
Lynn Cahoon's a multi-published author. An Idaho native, her
stories focus around the depth and experience of small town life and love.
Lynn's published in Chicken Soup anthologies, explored controversial stories
for the confessional magazines, short stories in Women's World, and
contemporary romantic fiction. Currently, she's living in a small historic town
on the banks of the Mississippi river where her imagination tends to wander.
She lives with her husband and four fur babies.
https://www.thestilettogang.com/wp-content/uploads/2014/04/IMG_17865B15D.jpg
1200
1600
The Stiletto Gang
https://www.thestilettogang.com/wp-content/uploads/2022/03/TheStilettoGang-logo-09.png
The Stiletto Gang
2014-04-21 00:30:00
2022-07-05 18:24:57
Guidebook to Murder Releases April 17th