by Bethany Maines
Welcome
to the Halloween / Election Season where we're all hiding under our covers and
hoping that come sunrise it will all be over and the tangerine menace will have
gone back under his rock. I don't know about you, but I long for the days
when October child safety meant checking the candy for tampering, not checking
the news for use of the word "pussy". When the boomers talk
about bringing back the "good old-days" I nod along, but I'm pretty
sure we're talking about different old days. My definition of good old
days was when I didn't have to listen to a year-long build up to an election.
So, basically, 1984. Can Back to the
Future happen now?
Sadly, Doc Brown has not turned up
to rescue me. So I'm forced to devise my own escape plan. It's called
books. I'm going to bury my nose in a book or computer and read and write my
way through October. In case you wish to enact your own escape plan, I'm offering
this giveaway opportunity from my publishing company Blue Zephyr Press.
Enter for a chance to win a $75 Amazon Gift Card, one of three print
novels (
Exile
by Karen
Harris Tully,
An Unseen
Current
by Bethany Maines,
and
Perfect Likeness
by J.M. Phillippe), and one lucky
winner will win five e-books (
Exile
and
Inheritance
by Karen
Harris Tully,
An Unseen Current
and
Wild Waters
by
Bethany Maines, and
Perfect Likeness
by J.M. Phillippe).
Contest runs through 10/30/16.
Tweet for extra entries!
***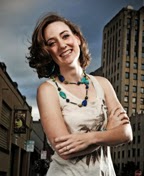 Bethany Maines

is the author of the Carrie
Mae Mysteries, Wild Waters, Tales
from the City of Destiny and An
Unseen Current. You can also view the Carrie Mae youtube video
or catch up with her on

Twitter

and

Facebook.
https://www.thestilettogang.com/wp-content/uploads/2016/10/HalloweenContest2016-851x315-2.jpg
237
640
Bethany Maines
https://www.thestilettogang.com/wp-content/uploads/2022/03/TheStilettoGang-logo-09.png
Bethany Maines
2016-10-11 23:30:00
2022-07-05 18:05:06
Creepies, Crawlies & Other Scary Things Like Politics