REVIEWS – SHUDDERING IN OUR BOOTS by
Debra H. Goldstein
After a Broadway show opens,
everyone gathers in a restaurant not sure whether they are celebrating or about
to attend a wake.
Why?
Because they're waiting for the reviews.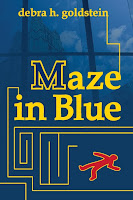 Authors are the same.
We nash our teeth waiting to see reviews that
appear before our books are released.
Afterwards, we can't help but glance at any that appear on Amazon, Goodreads,
or in national publications.
If they are
good, we happy dance and hope that everyone in the world sees the review.
But, what about the bad ones – and
there will be some.
Do we hide away and
hope no one reads them? Do we take them on? In my mind, we don't do
either.
We read them carefully to see
what we can learn from them.
Our first
reading of a bad review tells us which type it is: one carefully reasoned or
one that is from left field that should be disregarded.
When my first book,
Maze in Blue
was
published, most of the reviews were excellent. Two were
not.
One, by Dr. Don Noble, who reviews for NPR
and Alabama Public Radio, praised a few things, but then pointed out flaws in
the structure and styling of the book. His comments cut to the quick, but today,
his review is my favorite. He taught me to avoid dumping and how to properly
write the ending of a book – something no class had ever fully explained to me.
Even though people continue to enjoy the book – reading it for fun rather than
with a critical eye, I still cringe at the rookie mistake I made. The good
thing is that because of his review, I'll never make that mistake again.
And, the bad review? Someone gave me
two stars on Amazon noting that in writing about Ann
Arbor, Michigan, I'd made errors in where the hospital entrance was located and how one of the main roads ran.
I thought about writing a
response explaining that six to eight months after the book is set, the road was rerouted because the new dental school was built causing the hospital's emergency entrance to be moved, but knew I shouldn't. Happily, another reviewer, who gave the book five stars, took him on by noting that she was a professor's daughter who lived in Ann Arbor at exactly the time the book was set and that I'd caught the locations and feeling of being on campus perfectly.
I chose to embrace her review and disregard his.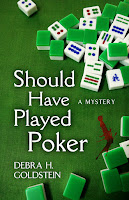 My new book, Should Have Played Poker: a Carrie Martin and the Mah Jongg Players Mystery, was released by Five Star on April 20. Happily, at this point, all the reviews have been good. I know there will a few negative ones sometime in the future, but for now, I'm happy dancing so much that I'm going to engage in a little blatant self-promotion. Forgive me in advance J: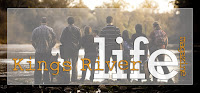 "There are numerous plot threads
being woven into this relatively short mystery, and yet all are neatly tied
together by its stunning conclusion. … While the investigations remain the main
focus driving the novel, added elements of romance and humor only enhance this
thoroughly entertaining novel.
Carrie is
a very sympathetic character, and despite her traumas she allows herself
moments of playfulness and joy.
As much
a legal thriller as a family drama, readers will find much to enjoy in this new
series." – Cynthia Chow –
Kings River Life Magazine
"Should Have Played Poker has a
fast-paced plot with short chapters, enjoyable characters, and an
It touches on issues of
aging, family ties, corporate responsibility, and religious tolerance, and
culminates in a surprise ending that makes Carrie question most everything she
has ever believed in." – Sharon Marchisello –
Killer Nashville Book of the Day
abundance of
red herrings.
"If you're a maven of mah jongg and
a fan of mysteries, you'll find this easy-to-read, enjoyable, suspenseful,
well-paced adventure belongs on your nightstand right between your good-luck
tile and your playing schedule.
Judge
Goldstein deftly immerses the reader in rich characters, cozy settings,
complicated relationships, and intrigue.
As the characters come together, cross paths, discover clues, and
unravel relationships, you'll find yourself wringing your hands worried for
Carrie's safety, wondering who should she trust, and who is the kikenhai
(dangerous tile) in the lot."
– Scott D.
Miller –
Mahjong News
"This was a very enjoyable
story.
…smoothly paced with enough
action to keep me delving into all aspects of this intriguing mystery that I
could not put down until I knew who the killer was. …With a loveable cast of
characters, good dialogue and a feel good atmosphere, this was a terrific read
and I hope there are more stories with Carrie and her friends." – Dru Ann –
dru's book musings
https://www.thestilettogang.com/wp-content/uploads/2016/04/Maze_in_Blue_Front_Cover.jpg
200
133
Debra
https://www.thestilettogang.com/wp-content/uploads/2022/03/TheStilettoGang-logo-09.png
Debra
2016-04-22 06:00:00
2022-07-05 18:08:40
Reviews- Shuddering in Our Boots