by Paula Gail Benson


This year, we won't be able to gather in Bethesda, Maryland, to celebrate the best of the traditional mystery. We'll miss the homecoming, family reunion, and all round party blast. But, that doesn't mean that we can't celebrate the magnificent authors whose brilliant works have been nominated for the Agatha Award.


Last year, I offered a quiz to match words (from stories or novels) with authors in the Best Short Story and Best First Novel categories. This year, I'm expanding the game to include all the nominees. The Best Historical Mystery, Best Nonfiction, and Best Children/Young Adult categories are featured today and the rest will be in my post at Writers Who Kill tomorrow.


Why don't you take these little tests today and tomorrow to remember some great reads or be introduced to some new authors? Match the titles (numbered) with the words (lettered) below. Answers are at the end!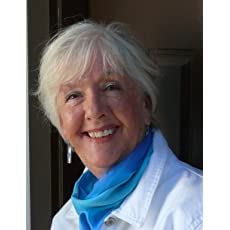 Rhys Bowen
(1) Love and Death Among the
Cheetahs by Rhys Bowen (Penquin)

(2)
Murder Knocks Twice by Susanna Calkins (Minotaur)

(3)
The Pearl Dagger by L. A. Chandlar (Kensington)

(4)
Charity's Burden by Edith Maxwell (Midnight Ink)

(5)
The Naming Game by Gabriel Valjan (Winter Goose
Publishing)
(6) Frederic Dannay, Ellery Queen's
Mystery Magazine and the Art of the Detective Short Story by
Laird R. Blackwell (McFarland)

(7)
Blonde Rattlesnake: Burmah Adams, Tom White, and the 1933 Crime Spree that
Terrified Los Angeles by Julia Bricklin (Lyons Press)

(8)
Furious Hours: Murder, Fraud and the Last Trial of Harper Lee by
Casey Cep (Knopf)

(9)
The Mutual Admiration Society: How Dorothy L. Sayers and her Oxford Circle
Remade the World for Women by Mo Moulton (Basic Books)

(10)
The Five: The Untold Lives of the Women Killed by Jack the Ripper by
Hallie Rubenhold (Houghton, Mifflin, Harcourt)
(11) Kazu Jones and the Denver
Dognappers by Shauna Holyoak (Disney Hyperion)

(12)
Two Can Keep a Secret by Karen MacManus (Delacorte
Press)

(13)
The Last Crystal by Frances Schoonmaker (Auctus Press)

(14)
Top Marks for Murder (A Most Unladylike Mystery)

by Robin Stevens (Puffin)

(15)
Jada Sly, Artist and Spy by Sherri Winston (Little
Brown Books for Young Readers)
(B) Denver/Crime
Ring/Hacker
(C) Extended
Honeymoon/Animal Attack
(D) Females/Human/Friendships
(E) Hairdresser/Honeymoon/Murder
(F) Handkerchief/Shrink/Gangsters
(G) Medicine/Massachusetts/Faith
(H) New
York/London/Voodoo Macbeth
(J) Cigarettes/Jazz/Photographs
(K) Reverend/Acquitted/Assassinated
(L) School/Anniversary/Detective
Society
(M) Secrets/Homecoming/Murder
(N) Wagon
Train/Kidnapping/Magic
(O) Women/Victims/Wrong
Place at Wrong Time
ANSWERS:
https://www.thestilettogang.com/wp-content/uploads/2020/04/Rhys2BBowen.jpg
230
230
Paula Benson
https://www.thestilettogang.com/wp-content/uploads/2022/03/TheStilettoGang-logo-09.png
Paula Benson
2020-04-20 00:00:00
2022-07-05 17:29:51
A Two Day Pre-Malice Agatha Party