by Bethany Maines
It's the Christmas season. A time to contemplate the things we're grateful for. (I'm grateful for awesome readers like you!) Meanwhile, you've been running around buying gifts for everyone. Isn't it time someone else gave you something? In honor of the holidays, I have done some arm twisting and procured a coupon for you.
Go here:
Click buy.
Use this coupon:
CP63U
And get High-Caliber Concealer for $2.99. That's 63% off list price. Coupon expires on January 1st, so snap this up quick! I hope you enjoy reading it as much as I enjoyed writing it.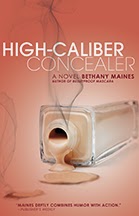 High-Caliber Concealer, the third Carrie Mae Mystery is now available for sale in print and digital formats. Join Nikki, Ellen, Jane, and Jenny as they take on their toughest mission yet – a vacation. Nikki's quiet visit to her grandmother's farm is disrupted by drug smugglers, her ex-boyfriend and the sudden arrival of her mother (who is obviously hiding something). When the girls and her CIA agent boyfriend, Z'ev Coralles, also land on her doorstep, Nikki begins to wonder if she's in over head. Can Nikki stop the smugglers, settle things with her ex, and stop her mother and grandmother from starting all out war over the mashed potatoes, all without revealing Carrie Mae's secret's to Z'ev? Nikki may be a High-Caliber Concealer, but this time it might not be enough!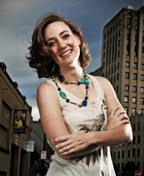 Bethany Maines

is the author of the Carrie
Mae Mysteries, Tales from the City of
Destiny and An Unseen Current.
You can also view the Carrie Mae youtube video
or catch up with her on

Twitter

and

Facebook.
https://www.thestilettogang.com/wp-content/uploads/2015/12/Merry-Christmas.jpg
48
320
Bethany Maines
https://www.thestilettogang.com/wp-content/uploads/2022/03/TheStilettoGang-logo-09.png
Bethany Maines
2015-12-23 00:30:00
2022-07-05 18:11:25
A Gift for You!