by Bethany Maines
Some years I'm more into the Christmas spirit than others. This year I started listening to Christmas music before Thanksgiving. I've squeezed in my favorite Christmas movies – White Christmas and Die Hard. I have decorated the mantle with every single Christmas card, including the one from the distant family friends that came with a two page letter (who has the time for that??). And I have wrapped all the presents and bought all the stuffs. Christmas is happening at my place.
But not all years are filled with the Yuletide joy. And I do remember a few seasons in which I wanted to stab the eye out of the next bell ringer and I deeply resonated with Hans Gruber. Well, I mean to be honest, I still resonate with Hans Gruber. Who doesn't want 600 million in bearer bonds and who wouldn't get mad about some stupid NYC cop ruining a perfectly good heist? I mean, really.
But whether you're feeling like curling up away from everyone with a good book (ahem, here's a few you might like – Bethany Maines on Amazon) or you're going to be rocking it with family and friends – I wish you a Merry Christmas and a restful vacation. And as Hans once said, "It's Christmas, Theo — it's the time of miracles." So maybe this year we'll all get our Christmas wishes (and 600 million in bearer bonds).
**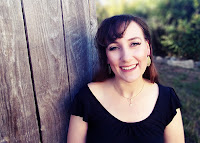 Bethany Maines

is the award-winning author of the Carrie Mae Mysteries, San Juan Islands Mysteries, Shark Santoyo Crime Series, and numerous
short stories. When she's not traveling to exotic lands, or kicking some
serious butt with her black belt in karate, she can be found chasing her
daughter or glued to the computer working on her next novel.
You can also catch up with her on
Twitter
,
Facebook
,
Instagram
, and
BookBub
.
https://www.thestilettogang.com/wp-content/uploads/2019/12/MerryChristmas1080x1080-01.jpg
200
200
Bethany Maines
https://www.thestilettogang.com/wp-content/uploads/2022/03/TheStilettoGang-logo-09.png
Bethany Maines
2019-12-25 01:00:00
2022-07-05 17:33:32
Merry Christmas!