Best
wishes! I hope you are all having a wonderful new year.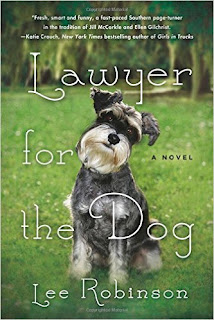 How
do you learn about new releases in the mystery field? One of my resources is an
online newsletter from CriminalElement.com. During the summer, it contained a
summary about a new novel by Lee Robinson titled Lawyer for the Dog. I was so intrigued by the description that I
bought the book, then, I couldn't stop reading until I completed it. After
learning that Ms. Robinson previously had been a prosecutor in Charleston,
South Carolina, I contacted her and asked if she would do an interview, which
became a blog post.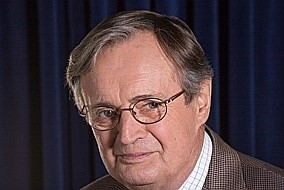 David McCallum
Last
week, CriminalElement.com brought me another suggestion for a fascinating read.
Most people are familiar with actor David McCallum, who became well-known for
his portrayal of the Russian spy Illya Kuryakin in the 1960s series The Man from U.N.C.L.E. Now, he can be
seen each week on NCIS as medical
examiner Dr. Donald "Ducky" Mallard. In addition, this month, at age 82, his
first novel, Once a Crooked Man, is
being released and excerpts of the initial chapters are in CriminalElement.com.
The
story, told in a voice that sounds remarkably like McCallum personally
telling the tale, is about a young actor who happens to overhear a group of mobsters
planning to kill their financial associate so they can go out of business
without leaving any witnesses. When the actor decides he has to intervene, the
fun of this crime caper starts. I haven't purchased the book yet, but I'm
captivated by what I've read in the excerpts and intend to get it. Why don't
you check it out, too, at this link?
Gigi Pandian
Another great read I discovered
last year was Gigi Pandian's
The
Accidental Alchemist
, which takes place in Portland, Oregon, and features
Dorian, a French gourmet gargoyle. Pandian originally wrote Dorian's story the
year she was diagnosed with cancer. The book reflects the dietary changes she
made in her life and includes delicious sounding vegan recipes. Due to her
fascination with gargoyles, Gigi created the
Gargoyle Girl blog
, with images and
background information. Dorian certainly provides magical reading!
This week, The Accidental Alchemist was among the nominees for a Lefty, to be
given at Left Coast Crime in Phoenix, Arizona, this year. In addition, the
sequel, The Masquerading Magician has
recently been released. Again, Pandian draws you into this strangely compelling
world of alchemists, magicians, and gargoyles in a story that is very difficult
to put down. I'm delighted to have received the new book for the holiday
weekend.
What are you reading in this new year?
https://www.thestilettogang.com/wp-content/uploads/2016/01/Lawyer2Bfor2Bthe2BDog.jpg
320
214
Paula Benson
https://www.thestilettogang.com/wp-content/uploads/2022/03/TheStilettoGang-logo-09.png
Paula Benson
2016-01-18 00:00:00
2022-07-05 18:11:05
New Releases for the New Year!