by Paula
Gail Benson
Toni L.P. Kelner and Dr. Stephen P. Kelner, Jr.
I've
read books about and spent time in a number of writing classes where story structure and character
motivations were explained by using examples from The Wizard of Oz. One example would be Debra Dixon's excellent
text, GMC: Goal, Motivation, and Conflict.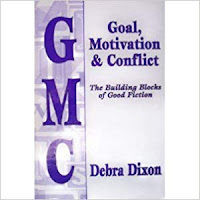 This
past weekend, at a terrific workshop about The Psychology of Writing, organized
by the Atlanta Chapter of Sisters in Crime, with Debra H. Goldstein as event coordinator,
I heard another analogy to Oz's characters presented by Dr. Stephen P. Kelner,
Jr., husband of author Toni L. P. Kelner (the

Laura Fleming and Where Are They Now? series and numerous short stories

),
who also writes as Leigh Perry (the Family Skeleton series).
First,
I have to express my admiration for Toni allowing her husband to analyze her reasons
for writing before an audience. I thought it was incredibly brave. When I
mentioned it to her, she brushed it off, saying she was used to it. Still, the
honesty with which she and Stephen approached the subject made it truly
informative for the listeners.
Second,
I think Stephen's evaluations and theories, explained in greater detail in his
book, Motivate Your Writing!: Using
Motivational Psychology to Energize Your Writing Life, are very insightful.
They certainly helped me to better understand my own writing motivations and characters.
Stephen
suggested that there are three basic motivators:
(1)
achievement,
(2)
affiliation, and
(3)
influence.
He
said these motivators described the goals of the characters we see in The Wizard of Oz and in the Harry Potter
series.
The achiever wants to accomplish a
great deal. This person will do all he or she can to increase production. Like
the Scarecrow and Hermione, they are depended upon for intellect and direction.
What sometimes makes them less effective is their aim for perfection or their
need to micro-manage.
The affiliator is interested in establishing
and building relationships. Like the Tin Man and Ron, they want to be liked.
Sometimes, they can be too anxious about gaining friends or hurting feelings.
The influencer wants to leave a
legacy. This person asks, "Who will remember me?" Like the Lion and Harry,
influencers may be competitive. They may push others aside in order to be
noticed and get ahead.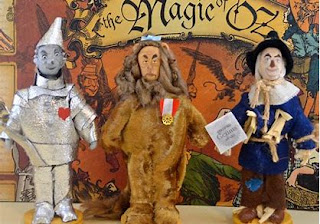 Photo from etsy.com
Interestingly,
in his studies, Stephen found that although achievement is part of writers'
goals, for most, including Toni, the primary motivator is to influence, to be
remembered. When influence is the focus, a writer needs to find a way to
measure what has been accomplished. Otherwise, the writer may get lost in being
part of a writing community rather than actually producing work. After all, it's
wonderful to go to conferences and discuss craft with others, but that takes
time away from producing stories.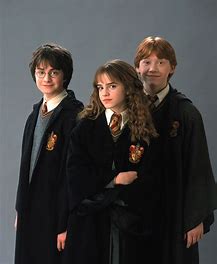 Photo from the Harry Potter movies
For
Toni, the answer became setting a manageable number of weekly words. She began by aiming for 600 words a day, writing 4 days, for a total of
2,400 per week and approximately 65,000 words per year (at that time the size
of most mystery novels). Once she was able to reach and maintain that goal, she increased
it to 800 words per day.
Both
Toni and Stephen cautioned against selecting a ridiculously high goal, which would
just set a person up for failure. Also, realize that life does not always
proceed at an even pace. There may be times when, due to other obligations, a
writing goal cannot be accomplished. Be forgiving, but get back on track
and, Toni encouraged, always do your best to meet deadlines.
The
workshop was a terrific success and I commend everyone who was involved with it.
I'm
looking forward to reading Stephen's Motivate
Your Writing! and Toni's latest as Leigh Perry, The Skeleton Paints a Picture. (Her next, The Skeleton Makes a Friend, is available for pre-order and will be
released November 6, 2018). For more about the workshop, please check out my
post tomorrow on the Writers Who Kill blog.
Meanwhile, keep on
following that Yellow Brick Road!
https://www.thestilettogang.com/wp-content/uploads/2018/10/Toni2Band2BStephen.jpg
240
320
Paula Benson
https://www.thestilettogang.com/wp-content/uploads/2022/03/TheStilettoGang-logo-09.png
Paula Benson
2018-10-15 00:00:00
2022-07-05 17:47:27
Where Will Those Ruby Slippers Lead Us?