by Paula
Gail Benson
I
met Larissa Reinhart, author of the Maizie Albright Star Detective series, a
few years ago at Murder in the Magic City, in Homewood, Alabama. She impressed
me immediately as someone with spunk, determination, and drive, very much like
her protagonist Maizie, although maybe without the mishaps.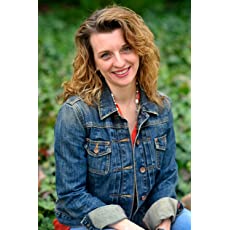 Just
reading about Larissa's life experiences is fascinating. She has taught high
school history in the US, taught English in Japan, studied archeology in Egypt,
and escaped a fierce monkey in Thailand. With her husband, she adopted two
daughters from China and appeared on an episode of HGTV's House Hunters
International, profiling their quest for housing in Nagoya, Japan.
Larissa
already had a successful series about diminutive, quick sketch, portrait artist
Cherry Tucker, who keeps encountering crime in the small town of Halo, Georgia.
In addition to Maizie Albright, she's also developed the Findlay Goodhart Crime
Capers, about an ex-con who uses her past criminal experience to help victims.
What
made me embark upon the Maizie series was a Facebook message Larissa posted
about writing the most recent book, 18
Caliber. Maizie is a former child and teen actress who finds herself in
trouble, due to actions of companions she chose unwisely. When a judge orders
that she leave Hollywood and get work outside the film community, she returns
to her father's home in Black Pine, Georgia, where she plans to apprentice to
the town's private investigator and get her own PI license. Unfortunately, the
film industry, including her crafty mother manager, has already arrived in Black
Pine, which creates all kinds of turmoil for Maizie and keeps interrupting her
personal time with her mentor Wyatt Nash.
In 18 Caliber, Chinese action star Lili Liang,
who is predicted to have a bright acting future, is in Black Pine to film a
historical martial arts movie. For her preparation in writing the book, Larissa
drafted not only the summary of a very interesting imaginary action flick, but also commissioned
a poster for the film. I feel fortunate to have won a copy of the poster, which I
keep proudly in my office. Thanks, Larissa!
While
I called this post "Discovering Maizie," what I like about the series is that
Maizie keeps learning about herself. Where she sees weakness, those around her,
particularly Nash and her new BFFs stylists Rhonda and Tiffany, tell her that
her actions indicate strength. Here's a little about each book in the series:
15 Minutes
— Maizie tries
to secure a PI apprenticeship and has to track down a client's missing wife
while eluding her mother manager and ex-boyfriend/co-star's attempts to lure
her back onto a reality show.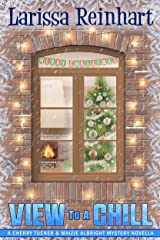 16 Millimeters
— While "babysitting"
a former fellow child star now into bad behavior, Maizie searches for a missing corpse
and tracks a celebrity stalker.
A View to a Chill
— Cherry Tucker
and Maizie Albright join forces to investigate mysterious activity in Halo before Christmas. Can they locate a missing granddaughter and learn what's
happening in the house across from Cherry's in time to celebrate a happy
holiday?
NC-17
— Following a young man who turns out to be carrying a bomb puts Nash in a coma. Maizie tries to keep his business
solvent by taking on a case with three teen entrepreneurs. They've made a
fortune filming their searches for Bigfoot, but now their young adult leader has
gone missing.
17.5 Cartridges in a Pear Tree
— While preparing
for a New Year's Eve celebration, Nash and Maizie take on a case with touches
of the Maltese Falcon, only this time
the prized item is a prop from one of Maizie's cult classics.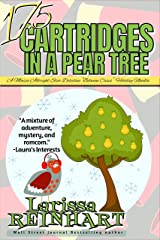 18 Caliber
— Maizie and
Nash track a missing bullet (for Maizie's mother) and a vanished kung fu master
for actress Lili Liang.
If
you haven't already, I hope you'll check out Larissa's Maizie Albright Star
Detective books. I'm looking forward to 19!
https://www.thestilettogang.com/wp-content/uploads/2020/05/Larissa2BReinhart.182BCaliber.jpg
240
160
Paula Benson
https://www.thestilettogang.com/wp-content/uploads/2022/03/TheStilettoGang-logo-09.png
Paula Benson
2020-05-18 00:00:00
2022-07-05 17:28:27
Discovering Maizie Albright Star Detective