These are the Days of Awe. The period between Rosh Hashonah,
the Jewish New Year that began last Wednesday evening, and Yom Kippur, the Day
of Atonement, which will start this Friday night. It's a time of reflection, of
repentance, of prayer.
The liturgy is full of powerful images. Several times during
the 25 hours of the holiday, a time when we fast, we repeat The Al-Chet, the
prayer of confession. We recite a long list of sins, asking forgiveness for
those we have done knowingly AND unknowingly. We ask God to "pardon us,
forgive us, atone for us." But the prayer also tells us how "Teshuvah,
Tefilla and Tzedakah," repentance, prayer, and charity are the ways we are
forgiven. Simply reciting the words do not give you a metaphorical "free get
out of jail card." Words must be accompanied by action. Thought must
become deed.
I went to a lecture a few weeks ago, given by the brilliant
liturgist Lawrence Hoffman (
http://en.wikipedia.org/wiki/Lawrence_A._Hoffman
).
He urged his audience to move beyond the simple translation of the words we
recite. To move beyond the image of God marking in a celestial accounting book, who will
live and who will die in the coming year. But instead to focus on the
kind
of life you will lead in the
coming year. If you knew that your time on this earth were to end this year, were you
leading the meaningful, thoughtful, loving kind of life you would want?
Whether you are Jewish or not, I think that is a question
for each of us, applicable whether it's the Days of Awe or not. It makes us
focus on what's important, prioritize how we spend our time, and insures that
we keep true to those values we know to be the bedrock of our lives.
May you be inscribed in the Book of Life, with best wishes
for a healthy, happy,
meaningful
new year.
Marian, the Northern half of Evelyn David
—————

Evelyn David's Mysteries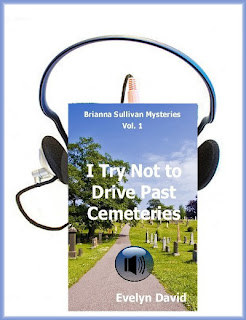 Brianna Sullivan Mysteries – e-book series
I Try Not to Drive Past Cemeteries– Kindle – Nook – Smashwords
The Dog Days of Summer in Lottawatah– Kindle – Nook – Smashwords
The Holiday Spirit(s) of Lottawatah– Kindle – Nook – Smashwords
Undying Love in Lottawatah- Kindle – Nook – Smashwords
A Haunting in Lottawatah – Kindle – Nook – Smashwords
Lottawatah Twister – Kindle – Nook – Smashwords
Missing in Lottawatah – Kindle – Nook – Smashwords
Good Grief in Lottawatah – Kindle – Nook – Smashwords
Summer Lightning in Lottawatah – Kindle – Nook – Smashwords
Lottawatah Fireworks – Kindle – Nook – Smashwords

The Ghosts of Lottawatah – trade paperback collection of the Brianna e-books
Book 1 – I Try Not to Drive Past Cemeteries (includes the first four Brianna e-books)
Book 2 – A Haunting in Lottawatah (includes the 5th, 6th, and 7th Brianna e-books)
Book 3 – Lottawatah Fireworks (includes the 8th, 9th, and 10th Brianna e-books)

Sullivan Investigations Mystery series
Murder Off the Books Kindle – Nook – Smashwords – Trade Paperback
Murder Takes the Cake Kindle – Nook – Smashwords – Trade Paperback
Murder Doubles Back Kindle – Nook – Smashwords – Trade Paperback
Riley Come Home (short story)- Kindle – Nook – Smashwords
Moonlighting at the Mall (short story) – Kindle – Nook – Smashwords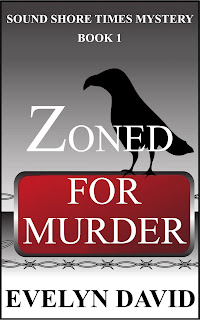 Zoned for Murder – stand-alone mystery
Kindle
Nook
Smashwords
Trade Paperback

Romances
Love Lessons – Kindle – Nook – Smashwords
https://www.thestilettogang.com/wp-content/uploads/2013/09/MurderOfftheBooksaudiobookpromo500-2.jpg
258
400
The Stiletto Gang
https://www.thestilettogang.com/wp-content/uploads/2022/03/TheStilettoGang-logo-09.png
The Stiletto Gang
2013-09-09 05:00:00
2022-07-05 18:29:44
The Days of Awe