by J.M. Phillippe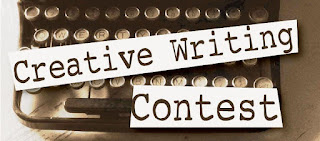 I have to admit that I am a little distracted trying to write a blog this week, as I am anxiously awaiting the results of the second round of the NYC Midnight Short Story Writing Challenge tonight (Tuesday, May 2nd) at Midnight. This is my second year in a row participating in the competition, which assigns writers a randomly generated genre, character, and subject and then gives you a limited amount of time to submit a short story that includes all three. If you are in the top five of your heat in the first round, you move on to the second, where you get a newly assigned genre, character and subject, and if you make the top four of your heat in that round, you move on to the third and final, where you get yet another genre, character, and subject, and even less time to write your story. The story length also goes down each round. Personally, this is the hardest part for me, as a novelist, to try get an entire story completed in only 1500 words.
Last year, I won my heat in the first round, but didn't even make an honorable mention in the second as I did not really nail my genre (romance, which isn't usually my forte). This year, I was assigned romance in round one and was very concerned about my entry — but managed to win my heat in the first round anyway, which I was super excited about. I am hoping to make it to round three.
Regardless of the outcome, the competition has been great for me, both years running. Last year, my short story The Sight was written because of this contest, and I am now turning that into a full-length novel. Plus, there is something about having to write under deadline that really appeals to me. The random genre assignments means me — and most participants — are forced out of our comfort zones, while the limited time helps me stay focused on the task at hand. Plus, every story submitted gets read by readers and sent back with comments, which has been great for helping me develop as a writer overall.
Still, I am amazed by how much of my ego has been wrapped up in this competition, and how much seeing my name in the top five of my heat (two years running!) made me swell up with pride. I know it's just a contest, but it still feels pretty validating to even make it past round one. So I'll be crossing my fingers that I made it past round two.
And if not this year, there will always be next year.
***
J.M. Phillippe is the author of Perfect Likeness and the short story The Sight. She has lived in the deserts of California, the suburbs of Seattle, and the mad rush of New York City. She works as a family therapist in Brooklyn, New York and spends her free-time decorating her tiny apartment to her cat Oscar Wilde's liking, drinking cider at her favorite British-style pub, and training to be the next Karate Kid, one wax-on at a time.
https://www.thestilettogang.com/wp-content/uploads/2017/05/Writing-Contest.jpg
141
320
J.M. Phillippe
https://www.thestilettogang.com/wp-content/uploads/2022/03/TheStilettoGang-logo-09.png
J.M. Phillippe
2017-05-02 01:30:00
2022-07-05 18:00:53
Writing Contests