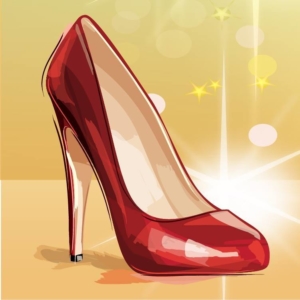 Clicking Our Heels – The Gang is Reading!
Authors are writers, but they also are readers. As diversified as the Gang is, we recently decided to see what genre or genres we read in, what some of our favorite authors are, and what we are reading.
Saralyn Richard – I enjoy books from all genres, but my favorites are mysteries and historical fiction. Some favorite authors are John Irving, Barbara Kingsolver, Donna Tartt, and Michael Connelly. Right now I'm reading books by Amor Towles and our own T.K. Thorne.
Linda Rodriguez – I'm a big believer in ranging across genres when I'm reading. My favorites, aside from mystery/thriller, are science fiction and fantasy, historical fiction, literary fiction, of course, always poetry and surprisingly enough during this Covid lockdown, romance. Authors? Outside of the mystery/thriller genre, CJ Cherryh, Diana Wynne Jones, NK Jemison, Ursula K. LeGuin, Linda Hogan, Louise Erdrich, Steven Graham Jones, Deborah Miranda, Gerald Vizenor, and I'd better stop because I could keep on going all day.
Lois Winston – I'm a very eclectic reader. I enjoy mysteries (obviously!) as well as women's fiction and historical novels (mysteries and non-mysteries.) I'll pass on mentioning my favorite authors because that tends to be a revolving door, depending on my mood and what I'm reading.
Debra Sennefelder – I read mostly mystery, suspense, romance and women's fiction. I have way too many favorite authors to list. I'm reading Kate White's The Second Husband.
Dru Ann Love – I read mostly cozy mysteries but will dabble with suspense or domestic suspense. Everyone knows I love J.D. Robb.
Lynn McPherson – I read mostly crime, but not all mysteries. I love Vicki Delany, Jenn McKinlany, and Jennifer J. Chow for mystery. I also love Hannah Mary McKinnon and Lisa Jewell for suspense. My other favorites? Liana Moriarty and Sophie Kinsella. Anything they write, I love.
Donnell Ann Bell – This question is too difficult. I have so many favorite authors and I read more than one genre. I'll just say I read a lot 😉
Shari Randall/Meri Allen – I'm in several book clubs, which gives me an everchanging choice of genre every month. That said, my favorite kind of book has a heavy dose of gothic atmosphere, and so two of my favorites from the last year were Mexican Gothic by Silvia Moreno-Garcia and The Sun Down Motel by Simone St. James, both of which fall into the horror category. Kate Atkinson is one of my all-time favorites along with Louise Penny, Jacqueline Winspear, Emily St. John Mandel, Alan Bradley…I could go on!
Kathryn Lane – I read all sorts of fiction and non-fiction though my favorite genre is mystery. I love stories set in other countries and I'm currently reading Elena Ferrante's My Brilliant Friend. I'm in the middle of The Books of Jacob by Olga Tokarczuk. I've almost completed Bill Browder's non-fiction Red Notice. And Cloud Cuckoo Land by Anthony Doerr is the latest book I finished. My favorite mystery writer is Harlan Coben.
T.K. Thorne – I read (as I write) all over the genre map. I love writing of any genre that makes me think, as well as feel. Recently I read a Southern Gothic debut novel, The Cicada Tree ,by Robert Gwaltry, which just blew me away. Also, Oliver, a novella by Mandy Hanes that echoes To Kill A Mockingbird in style and characters.
Debra H. Goldstein – Although I'm willing to read all genres, I tend toward mystery and biographies/memoirs. I just finished Winter Counts by David Heska Wanbii Weiden and am reading Shaking the Gates of Hell by John Archibald.
https://www.thestilettogang.com/wp-content/uploads/2022/07/stiletto-gang-shoe.jpg
751
751
Debra
https://www.thestilettogang.com/wp-content/uploads/2022/03/TheStilettoGang-logo-09.png
Debra
2022-09-07 01:02:38
2022-08-06 14:13:36
Clicking Our Heels – The Gang is Reading!