Hi! Thanks for having
me!
You may or may not know that the mass market paperback of my
last year's debut THE REASON IS YOU hit the shelves earlier this month on May
7th. And you may or may not be aware
that there are two very hot, very eye-candy-worthy men in that book. One being oh so physically available, but
emotionally on another planet….and the other sizzling on the emotional
connection meter, but unable to be touched.
new
cover!
So what's a girl to do?
Dani, the main character, already loves the one she can't
have… but that other one she keeps "running into" is doing something to her
heart—and body—as well.
I love these guys so much—because they are simply delicious
and worthy of praise. I even have
buttons for them.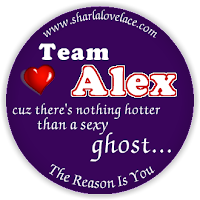 They're worth it.
And I had a few inspirations. Well, an initial one for sure. Back in the beginning…wayyyyy back in the
seed of an idea that the story was at first….there was only one fact I knew for
sure. That my main character Dani Shane
had a mad love for a man she'd known her whole life and could never
touch…because he was a ghost. And in my
head after watching season after season of Moonlight (yeah, way back then) and
the sexiest vampire I'd ever known…always wearing black… that all-black-wearing
ghost had to be Alex O'Loughlin.
And his character's name became…ahem…Alex. Um, yeah, but his last name is Stone
so…yanno. Nobody can prove I was
thinking of him when I wrote it. And I
trust y'all. You wouldn't sell me out,
right? Or then maybe you should, and
Alex O'Loughlin would read about it, and decide he needed to read that book,
and then decide he needed to play that part, and go talk to directors about
optioning the script, and then…and then…he'd call me at home and say he needed
to come talk to me in person about it…
*deep sigh*
So here you go…some Alex eye candy. With commentary from me.
J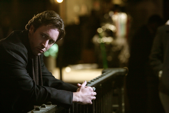 in his
vamp days…all in black. Alex Stone the ghost was born here.
Him
on Hawaii Five-O now. Yum.
And below is my favorite
picture of all time…
Now, to be fair to
Jason, the other hottie…. Here's a thought…
or
two…
As my thanks for letting me come chat you up today, I'm
giving away a signed tote bag (see below), with that sexy bookmark and the button
of your choice above pinned to it. (yay!) I'll pick a random commenter tonight!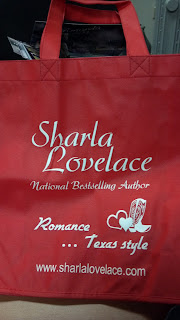 (love the red!)
(love this bookmark!)
Enjoy the pics and good luck with the win!
xoxo
~ Sharla
SHARLA
LOVELACE SHORT BIO:
Sharla Lovelace is the National Bestselling Author of THE
REASON IS YOU, BEFORE AND EVER SINCE, and the e-novella JUST ONE DAY. Being a Texas girl through and through, she's
proud to say she lives in Southeast Texas with her family, an old lady dog, and
an aviary full of cockatiels.
Sharla
is available by Skype for book club meetings and chats, and loves connecting
with her readers! See her website www.sharlalovelace.com
for book discussion questions, events,
and to sign up for her monthly newsletter.
You can
follow her as @sharlalovelace on Twitter, Facebook, and Goodreads.
https://www.thestilettogang.com/wp-content/uploads/2013/05/Sharon.png
320
198
The Stiletto Gang
https://www.thestilettogang.com/wp-content/uploads/2022/03/TheStilettoGang-logo-09.png
The Stiletto Gang
2013-05-28 02:00:00
2022-07-05 18:31:49
Welcome Sharla Lovelace!