by Paula Gail Benson
This fall a number of great
authors are making their debuts or continuing their publishing success with
some fabulous reads for the season. I selected the following four to highlight
because of my connections with each writer: Yasmin, Tara, and Hank have become
close personal friends and Wanda and I are both attorneys and graduates of Lori
Rader Day's instruction at the Yale Writers' Workshop. I hope you'll have a
chance to check out each of these novels. I know I'm looking forward to reading
them all!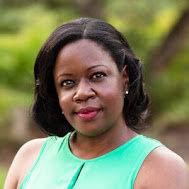 Yasmin Angoe
Yasmin Angoe
is the Secretary for my local Palmetto Chapter of Sisters in Crime and the 2020
Sisters in Crime Eleanor Taylor Bland award winner. Her debut novel, Her Names Is Knight, will be released in
November 2021. The story features Nena Knight, who was stolen from her Ghanaian
village as a child and has become an assassin for the Tribe, a powerful
business syndicate. After saving a life while on assignment, Nena hopes to take
a new life direction, but then she discovers a new Tribe council member is the
man who destroyed her village, murdered her family, and sold her into
captivity. She cannot begin anew without taking him down first. Not only is
Yasmin looking forward to the launch of her novel, but also she is anticipating
working with Endeavor Content and Ink Factory who have purchased the rights to
develop Nena's story into a series.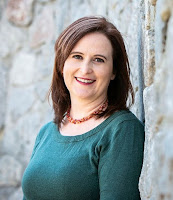 Tara Laskowski
Crimereads calls Tara Laskowski: "A lyrical new voice in
the world of gothic storytelling and suspense." Tara's novel One Night Gone won the Agatha, Anthony,
and Macavity awards as well as being nominated for the Mary Higgins Clark
award, Left Coast Crime award, Strand Critics award, and Library of Virginia
Literary award. Her new book, The Mother
Next Door, will be released on October 12, 2021, and tells the story of the
Ivy Five, a group of four neighborhood moms who plan the annual Halloween block
party. When a new mom moves in, the group invites her to make them five once
more, but then they start receiving anonymous messages threatening to expose
secrets of the past. New York Times bestselling author Andrea Bartz says The Mother Next Door is "a witty, wicked
thriller packed with hidden agendas, juicy secrets, and pitch-perfect satire of
the suburban dream."
Wanda M. Morris
Wanda M. Morris,
a corporate attorney based in Atlanta, Georgia, has her first novel, All Her Little Secrets, debuting on
November 2, 2021. Her protagonist, Ellice Littlejohn, a corporate attorney in
Atlanta, finds her boss dead in his office, but rather than notifying the
authorities, Ellice leaves. She's protecting a number of secrets from her past,
including those of a younger brother who has been at odds with the law. New York Times and International
Bestseller Karen Slaughter praises the novel as "a brilliantly nuanced but powerhouse exploration of
race, the legal system, and the crushing pressure of keeping secrets. Morris
brings a vibrant and welcome new voice to the thriller space."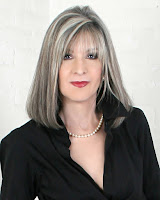 Hank Phillippi Ryan
Phenomenal
USA Today bestselling author Hank
Phillippi Ryan is the winner of five Agathas as well as the Anthony,
Macavity, Daphne du Maurier, and Mary Higgins Clark awards for her fiction and
37 Emmys for her broadcast journalism. Hank's latest stand alone novel, Her Perfect Life, tells the story of
Lily Atwood, a beloved television reporter who has fame, fortune, a
seven-year-old daughter, and an apparently perfect life. Lily depends on an
anonymous source. When the source begins telling Lily secrets from her own
life, Lily fears someone is out to destroy her. Rachel Howzell Hall, Los
Angeles Times Book Prize finalist and Anthony, ITW, and Lefty award nominee,
said, "I loved this book! Reading Hank Phillippi Ryan's Her Perfect Life made me paranoid–who's watching me, who's lying
to me, who's hiding from their prior life? My nerves were shredded by the time I
reached the last chapter of this big-hearted page turner."
Welcome fall and hooray for these new fun reads!
https://www.thestilettogang.com/wp-content/uploads/2021/09/Yasmin2BAngoe2BHeadshot.jpg
189
189
Paula Benson
https://www.thestilettogang.com/wp-content/uploads/2022/03/TheStilettoGang-logo-09.png
Paula Benson
2021-09-20 00:30:00
2022-07-05 17:09:28
Fabulous Books to Be Released this Fall!