by Paula Gail Benson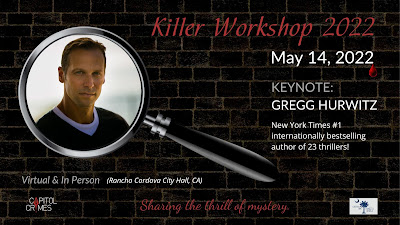 If you're looking for an online
conference featuring talented and experienced short story authors (not to
mention the opportunity to sign up for a dream editing giveaway), check out the
Killer Workshop Virtual Event,
taking place on Saturday, May 14, 2022, and jointly sponsored by the Palmetto
Chapter and Capitol Crimes Chapter of Sisters in Crime.
The participants include: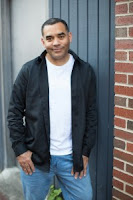 E.A. Aymar
E.A. Aymar writes fast-paced
thrillers as well as a monthly column, "Decisions and Revisions," that appears in the Washington Independent Review of Books. He also runs the Noir at
the Bar series for Washington, D.C., and has featured many short story writers
in its virtual format.
Carla Damron
Carla Damron, author of The
Stone Necklace, winner of the 2017 Women's Fiction Writers Association's Star
Award, and the Caleb Knowles mystery series, also is an accomplished short
story writer, whose work has appeared in Fall
Lines, Offbeat Literary Magazine,
Jasper, In Posse Literary Review, Six
Minute Magazine, Melusine, and Jenny Magazine.
Debra H. Goldstein
Debra H. Goldstein's short stories, which have been named Agatha,
Anthony, and Derringer finalists, have appeared in numerous periodicals and
anthologies including Alfred Hitchcock Mystery Magazine, Black Cat
Mystery Magazine, Mystery Weekly, Malice Domestic Murder Most Edible, Masthead,
and Jukes & Tonks.
The Keynote Speaker, New York Times #1 internationally bestselling author
of 23 thrillers, including the ORPHAN X series, is Gregg Hurwitz. His short
stories are in the following anthologies: First
Thrills, Hint Fiction, Uncage Me, Meeting Across the River, Thriller:
Stories to Keep You Up All Night, and Show
Business is Murder.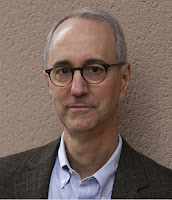 Roger Johns
Roger John's short fiction has been published
by Saturday Evening Post, Alfred Hitchcock's Mystery Magazine, Mystery Weekly Magazine, Dark City Crime & Mystery Magazine, Yellow Mama, and Viral Literature: Alone Together in Georgia.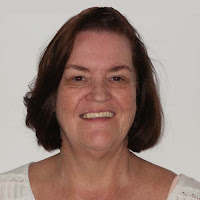 Terrie Farley Moran
Terrie Farley Moran's short mystery fiction has
appeared in Alfred Hitchcock Mystery
Magazine, Ellery Queen Mystery
Magazine, and various anthologies. She has been short-listed twice for the
annual Best American Mystery Stories. And her story, "A Killing at the
Beausoleil" was nominated for an Agatha Award for Best Short Story.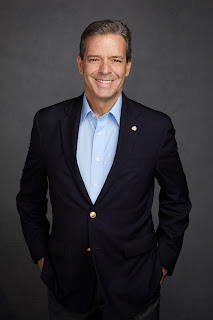 Charles Todd
In addition to over thirty titles
including two stand-alone novels, Charles Todd has published an anthology of
short stories and over twenty short stories appearing in mystery magazines' and
anthologies worldwide.
To register for the virtual Killer Workshop, the early bird rate is
$25. After March 31, the virtual event rate is $35. (NOTE: the virtual event is
available for viewing until July 31, 2022.)
Here's a link to register: https://capitolcrimes.wildapricot.org/Workshop
By checking out the
information about the Killer Workshop, you can sign up for a dream editing
giveaway at: https://capitolcrimes.wildapricot.org/Dream-Editing-Giveaway
(If you register for the workshop, you are automatically entered in the
giveaway!)
The editors contributing their services for the
giveaways are Terri Bischoff and Barb Goffman.
Terri Bischoff
Terri Bischoff is the current Senior Editor for
Crooked Lane Books. Terri's previous experience includes 10 years spent as
acquiring editor at Midnight Ink, publishing 36-40 books a year during her time
there.
Barb Goffman
Barb
Goffman is
a
short story author and a freelance crime-fiction editor. She's won the Agatha
Award twice and has also taken home the Macavity, Silver Falchion, and 2020
Readers Award given by
Ellery Queen's Mystery Magazine
. She's been a finalist
for major crime-writing awards thirty-five times for her stories, including
sixteen Agatha Award nominations (a category record), and multiple nominations
for the Anthony, Macavity, and Derringer awards.
https://www.thestilettogang.com/wp-content/uploads/2022/03/Killer20Workshop20Promo202.jpg
225
400
Paula Benson
https://www.thestilettogang.com/wp-content/uploads/2022/03/TheStilettoGang-logo-09.png
Paula Benson
2022-03-28 00:30:00
2022-07-05 16:58:43
Killer Workshop Features Short Story Authors and Dream Editing Giveaway