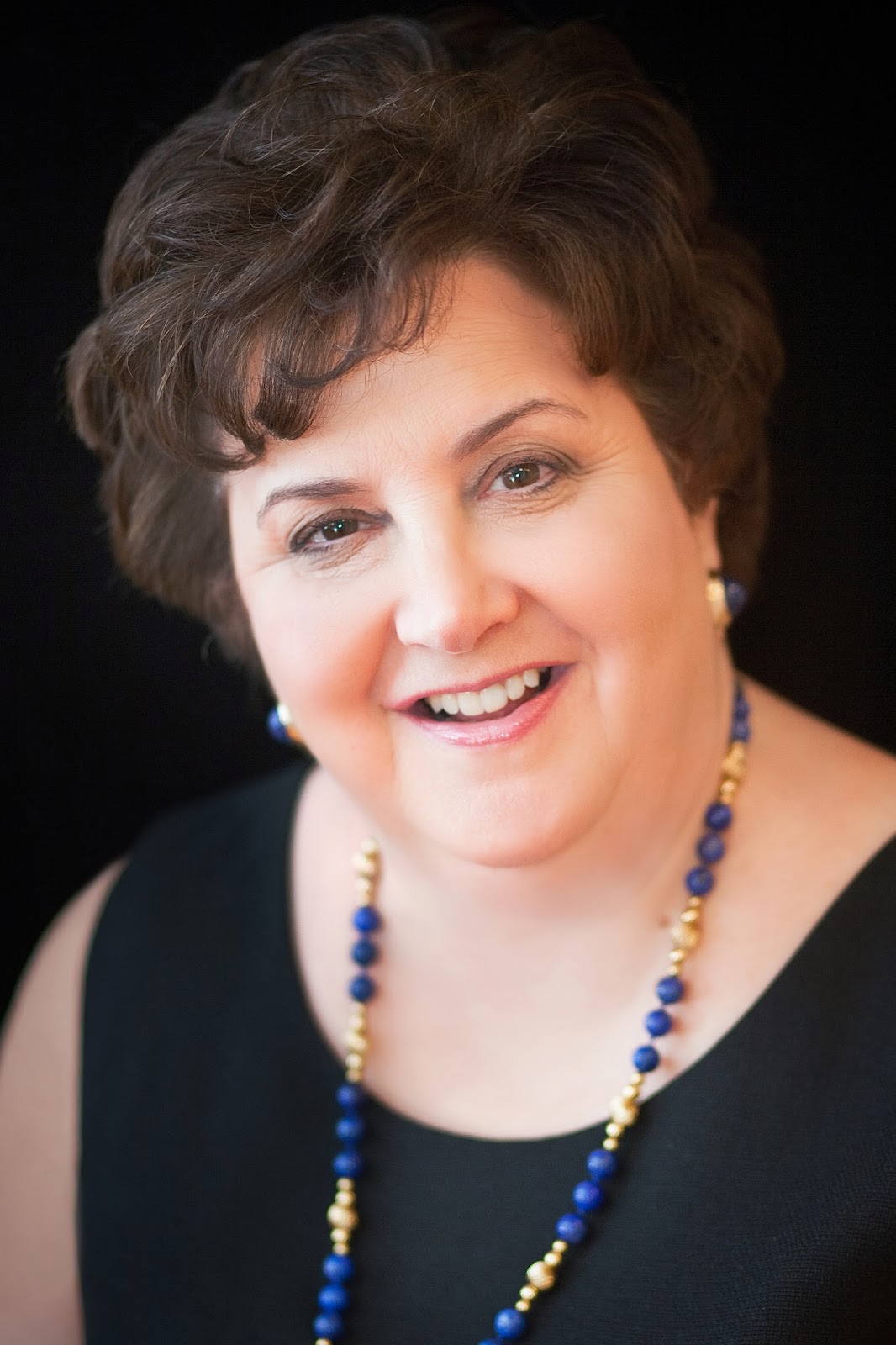 Listening to the Sound of Words and the Voice of Characters
by Debra H. Goldstein
I like to talk to myself. Not quietly in my mind, but out loud. My children cringe and fear the worst when they hear me. Joel ignores my occasional mutterings grateful they aren't honey do directives. I have no idea what someone watching a security camera filming an elevator or hallway thinks – especially when the words relate to murder or another heinous crime. The fact is that as a writer, I need to hear the sound of words.
Testing dialogue or narrative works best for me if I can listen to the words. Giving them vocal life allows me to feel the pace of a scene and the true voice of each character. Often I realize that what is blocking the flow of the piece is that in trying to push the story, I overwrote it with words the characters never would have chosen to utter when expressing themselves. The story only works when I respond to the awkwardness of my crafted sentences.
Many writers don't have to talk aloud. Instead, they hear voices in their heads. One of my first guest bloggers on my personal blog, "It's Not Always a Mystery," Lois Winston, author of the Anastasia Pollack Crafting Mysteries, described the phenomenon of "Those Voices in My Head" in February 2012. (http://debrahgoldstein.wordpress.com/2012/02/21/guest-blog-those-voices-in-my-head-by-lois-winston/ ) Lois explained that the voices belong to her characters. Her voices are not content to sit back and let her write their stories. Instead, they argue plot lines, characterization, voice, and pace with her. They often refuse to let the story proceed until she accedes to their demands. Time has taught her that the way the voices in her head want a book to be written is always correct. Her newest book, Decoupage can be Deadly, is a perfect example of combining polished writing skills with listening to the voices in her head to produce a delightful final product.
Linda Rodriguez, author of Every Last Secret, Every Broken Trust and Every Hidden Fear, has a similar involvement with her characters. She recently blogged about how they speak to her and insist on having lives of their own, but she implied that what the characters say are extensions of her subconscious experiences and reading that she had failed to consciously pull together. The impact of these subliminal messages barging into her consciousness is what works to makes half-Cherokee Marquitta "Skeet" Bannion and the other characters in Linda's books so real. (https://www.thestilettogang.com/ – December 6, 2013) The result is that when one reads any of the books that feature "Skeet" Bannion, one immediately feels a kinship with "Skeet," her family, friends and enemies.

A third group of writers don't talk out loud or hear voices. Their story stumbling blocks are resolved while sleeping. The loose ends of their stories come together in action sequences during their dreams.
Whether words are spoken aloud, voices are heard, or acted out during rem sleep, it is immaterial how subconscious story truth is reached. The key is for a writer to recognize and accept the message. No matter how skilled a writer is, continually trying to push a round-pegged story into a square hole never produces a quality work product. Being open to the sound of words and the thoughts characters speak can make the difference between writing that ends up in the drawer versus a book or story that is successful. As a writer, what method do you use to find the true path a project is meant to take?
~ ~ ~ ~ ~
Decoupage Can Be Deadly is the fourth book in Lois Winston's Anastasia Pollack Crafting Mysteries series. In Decoupage Can Be Deadly, Anastasia and her fellow American Woman editors are steaming mad when minutes before the opening of a consumer show, they discover half their booth usurped by Bling!, their publisher's newest magazine. CEO Alfred Gruenwald is sporting new arm candy—rapper-turned-entrepreneur and Bling! executive editor, the first-name-only Philomena. During the consumer show, Gruenwald's wife serves Philomena with an alienation of affection lawsuit, but Philomena doesn't live long enough to make an appearance in court. She's found dead days later, stuffed in the shipping case that held Anastasia's decoupage crafts. When Gruenwald makes cash-strapped Anastasia an offer she can't refuse, she wonders, does he really want to find Philomena's killer or is he harboring a hidden agenda?
~ ~ ~ ~ ~
In Every Broken Trust by Linda Rodriguez, life has settled into routine for half-Cherokee Marquitta "Skeet" Bannion now that she's gained custody of fifteen-year-old Brian Jameson and shares care for her stroke-impaired father with her ex-husband—until the past reaches out to destroy everything she holds dear.
A party to celebrate the arrival in Brewster, Missouri, of George Melvin, a Kansas City politician accompanied by his troubled teenage daughter, wealthy wife, even wealthier backer, and mysterious employee, rapidly turns into disaster when Skeet's best friend, Karen Wise, stumbles on a body in Chouteau University's storage caves and is attacked herself. Not knowing who she can trust as she finds friends and neighbors in Brewster keeping secrets from her, Skeet struggles against the clock to solve a series of linked murders stretching into the past before she loses Brian forever and her best friend winds up in jail—or dead.
https://www.thestilettogang.com/wp-content/uploads/2014/01/0056a-1.jpg
1600
1066
Debra
https://www.thestilettogang.com/wp-content/uploads/2022/03/TheStilettoGang-logo-09.png
Debra
2014-01-10 05:00:00
2022-07-05 18:27:21
Listening to the Sound of Words and the Voice of Characters