New Website and New Book – Five Belles Too Many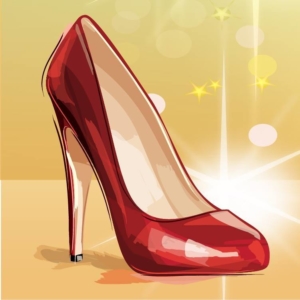 New Website and New Book – Five Belles Too Many by Debra H. Goldstein
Wow! It doesn't seem possible. After months of planning and Bethany's expert manipulations behind the scenes, The Stiletto Gang has a new website home. I'm thrilled. Not only was Blogger (this one is Word Press based) becoming, at times, difficult to manage, it wasn't being easily found in searches by you, our readers, our friends.
We hope you will find navigation of this site simple and will take the time to check out some of the new features we offer including pages about each author and the writer's books. Poke around a bit. Check out the daily blog. Leave comments. Let us know what you think about our posts and the new website. Did you realize so many authors are members of the Stiletto Gang?
As an incentive to leave your thoughts on this blog post, I'm giving away a print copy of Four Cuts Too Many to one lucky poster (randomly selected – but U.S. only).
While you are reading this post, I'll be doing something I haven't done in quite some time — I'll be at a writer's conference, Sleuthfest.
Sleuthfest, which is held in Florida, is one of my favorite conferences. It's small, informative, and fun. Besides being on three panels while I am there, I'll be promoting my new Sarah Blair book, Five Belles Too Many, which came out this past week. This time, Sarah is chaperoning Mother Maybelle, who is a finalist in a reality show contest to win the perfect Southern wedding. Not only are there conflicts between the contestants, but when the producer is found dead, with Sarah's greatest nemesis, Jane, leaning over the body, Sarah is faced with a dilemma. Help clear Jane's name or take a chance that another crew or cast member is permanently eliminated? Here are the buy links for Five Belles Too Many (plus don't forget your favorite indie bookstore either has it or can get it for you).
https://www.amazon.com/Five-Belles-Sarah-Blair-Mystery-ebook/dp/B09HRCV4TN
https://www.amazon.com/Five-Belles-Sarah-Blair-Mystery/dp/1496732235
https://www.barnesandnoble.com/w/five-belles-too-many-debra-h-goldstein/1140225124
https://www.thestilettogang.com/wp-content/uploads/2022/07/Debra-H.-Goldstein-Headshot-black-scaled.jpg
2560
1707
Debra
https://www.thestilettogang.com/wp-content/uploads/2022/03/TheStilettoGang-logo-09.png
Debra
2022-07-08 06:01:47
2022-07-05 21:09:32
New Website and New Book – Five Belles Too Many