By Kathryn Lane
For people with an appetite for
travel, 2021 promises to be a better year. We're already picking destinations
and building itineraries to fulfill our yearnings.
Yeah, I'm one of those crazy, exuberant travelers anxiously
waiting to renew my journeys!
Before becoming a writer, I jetted around the
globe for work purposes. I'd managed to leverage a CPA and finance career into
inspecting overseas affiliates experiencing financial issues or mismanagement.
Traveling fulfilled my dream of visiting other countries and learning their
cultures.
Yet I left the corporate world to write!
Since switching to writing mystery novels and
short stories, my travel is even more purpose driven. My husband and I
journey to foreign locations so I can research places where my female
protagonist, Nikki Garcia, and other characters find themselves – usually in
heaps of trouble.
Hong Kong, intended to be the next story site, had
to be cancelled. The pandemic in March 2020 posed too big a risk in Asia. I
rethought the plot and scheduled a May trip to Miami and Cuba. COVID had hit the
US and Caribbean by then, so we cancelled that jaunt. Surely by October, we
could travel. Barcelona beckoned us and we booked a trip to Spain. That too had
to be cancelled.
Upon researching "pandemic safe" tours, swimming in the Aegean off the coast of Turkey offered a possibility. Except
I'm not a swimmer. And it'd be difficult for Nikki to chase bad guys using a breaststroke!
Another option – "pretend to be in Paris from
home." Glancing at the itinerary, it suggested baking Circus Bakery's
cinnamon buns for breakfast. Turning on French music for atmosphere, adding a
scarf and sunglasses while reading Le Monde's website for French news, enjoying
a leisurely luncheon of wine and cheese, and then taking a virtual tour of the Musée
d'Orsay. By 5 p.m. it's time to become your own bartender for aperitifs
before dinner. And finally you cook your dinner pretending to be a famous
French chef cooking Coq a Vin.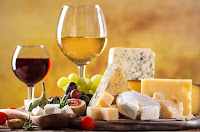 Cooking after all the wine from lunch and
aperitifs before dinner? They must be kidding. Or maybe that's the secret of
famous French chefs – being plastered as they cook!
Seriously, I hope 2021 is a great year for all writers – and those of us who are also travel
junkies – that we can once again hit the road, rails, oceans, and airways. Or
even take hiking and cycling tours without concern of encountering closed
hotels and restaurants.
Wherever your passion leads you, I'm lifting my
glass of French wine to wish you a New Year of health, love, joy, peace, and
happiness.
***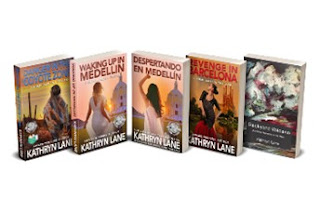 Kathryn's
books –
The Nikki Garcia Mystery Series and her short story collection – Backyard
Volcano. All available on Amazon. https://www.amazon.com/dp/B082H96R11
Kathryn Lane started out as a starving artist. To earn a
living, she became a certified public accountant and embarked on a career in
international finance with a major multinational corporation. After two
decades, she left the corporate world to plunge into writing mystery and
suspense thrillers. In her stories, Kathryn draws deeply from her Mexican background as well as her travels
in over ninety countries.
https://www.facebook.com/kathrynlanewriter/
Photo Credits:
Boat in Hong Kong Harbor, Swimmer, and Wine and Cheese – Public Domain
Kathryn's books – designs by Bobbye
Marrs
https://www.thestilettogang.com/wp-content/uploads/2021/01/hong2Bkong2Bboat.jpg
236
320
Kathryn Lane
https://www.thestilettogang.com/wp-content/uploads/2022/03/TheStilettoGang-logo-09.png
Kathryn Lane
2021-01-05 05:30:00
2022-07-05 17:19:06
Travel for Writing