We have the best job! We're storytellers.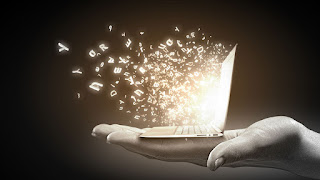 Not only that, we've been blessed recently with readers who have taken the time to email or tell us in person about their experiences in reading our books.
One lovely reader shared that she got through an illness abroad ship with our first three books that she had on her Kindle. Another read to her mom who was hospitalized and they laughed together at Caro, Mel, and the indomitable Betty and her shenanigans. Several others have shared that the books have been an escape at a time when they needed one. A lift, a laugh, a little bit of fun along with a whodunit that kept them guessing. Can you see our big smiles?
We absolutely love it when readers tell us they laughed out loud while reading a Sparkle Abbey book and got funny looks from others on the train or in the break room at work. Sigh. That's just the best.
The truth is that, as readers ourselves, there has been some time in our life when reading and books got us through a bad time, an endless wait, or just provided a get-away when we couldn't actually get away. And whether an author writes humorous mysteries like us, or straight serious storylines, or romances, or dark thrillers, we all want to transport readers. We want to envelope you in our fictional world. We want to share our story people with you.
We believe writers write because they have to. We can't stop. There are stories in our heads and we're compelled to capture them. Ask a room of writers why they write and you'll hear words like passion, joy, and need. They'll often say things like, "The story nagged at me until I finally had to write it." Or something along the lines of ,"That character just kept talking to me, insisting I tell her story." You can see why we have to hang out with other writers, can't you? Other people might question our sanity. We're sure our friends and families have at times.
Ultimately, writers write not only because we have to, but because we want readers to be pulled into our worlds. We were entertained, enlightened, shaped, and sometimes even saved by books. And we want to do the same for others with our own stories.
So, readers, don't ever hesitate to tell an author (in person or via email) what their book meant to you. We need to hear that. It's what keeps us going when the characters won't behave or the plot won't untwist.
It's what keeps us telling stories.
Sparkle Abbey's first book in the Pampered Pets series is currently part of a drawing for a giveaway of 55+ cozy mysteries and the grand prize of a Kindle Fire. Details are here: Book Sweeps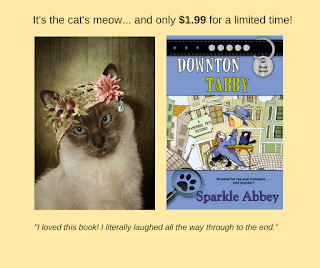 Also, our publisher is running a special on our 7th book Downton Tabby and it is $1.99 in all ebook formats until April 15th.
Stay up-to-date on new releases and other Sparkle Abbey news by signing up for updates at: SparkleAbbey.com
https://www.thestilettogang.com/wp-content/uploads/2017/04/Story-hand-computer.jpg
180
320
The Stiletto Gang
https://www.thestilettogang.com/wp-content/uploads/2022/03/TheStilettoGang-logo-09.png
The Stiletto Gang
2017-04-06 00:00:00
2022-07-05 18:01:27
The Best Job: Telling Stories