Call me crazy.
I've joined a new blogging community.
Go ahead, I'm serious. Loca. Nuts. Headed for the loony bin. They all fit. I'm a blogging fool.
But the thing is, I must love it or I wouldn't do it! And blogging has made me so many fantastic friends. One, for example, ahem, Tonya Kappes, has become one of my all time best friends. Simpatico is the word that comes to mind. Another, Lee Lopez, is that friend who will always be there, she's grounded, and she'll tell me like it is. I trust her to be honest all the time.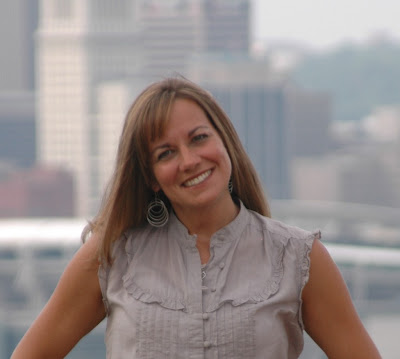 Then there's Wendy Lyn Watson, fellow cozy mystery writer and crit partner and great friend–she gave our family our newest addition, a little kitty whose name is either Pablo or Nacho. We're still undecided. Together, Wendy and I work with Heather Webber. Now Heather and I met online through a variety of blogging ventures and now the three of us (Wendy, Heather, and me) blog together on Killer Characters.
When you meet a blogging friend in person, it's so cool! I met Heather in Cincinnati recently when I presented a workshop (The Naked Hero Strips Down Hero – Archetypes!) at Lori Foster's Readers and Writers Event with Tonya.
We already *knew* each other, so it was easy to fall into a friendship face to face.
Not all friendships are easy. Some are work. Some are toxic. Some are just not meant to be. But no matter what, you learn (or at least I do) from the friendships and relationships in your life. And blogging (or online) friendships are no different. I've learned to surround myself with people I enjoy being around, people who are easy to talk to, easy to get along with, who give as much as they receive (because I'm a giver, and reciprocity is always appreciated!), and who are fun. Life is too short not to have fun!
Blogging is a great way to make friends-just look at the ladies in heels right here at The Stiletto Gang! I adore every one of them and am so glad to be part of their group.
And so my blogging community has broadened. Here's a rundown of me…on the web!
Books on the House for Kids and Teens
A Kid's Cooking Challenge (more on that another time, but check it out! It's with my kids!)
and now…
I hope you'll visit me, and now, tell me where you hang your hat on the web so I can visit you!
~ Misa / Melissa
https://www.thestilettogang.com/wp-content/uploads/2010/07/blogging.gif
331
300
The Stiletto Gang
https://www.thestilettogang.com/wp-content/uploads/2022/03/TheStilettoGang-logo-09.png
The Stiletto Gang
2010-07-29 05:00:00
2022-07-05 18:59:50
Call Me Crazy