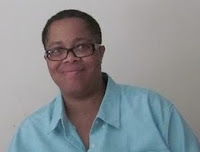 Today, the Stiletto Gang welcomes mystery fan and friend, Dru, to our blog. Many of us have met Dru at mystery conventions and consider her an authority on all things mystery. Welcome, Dru!
My name is Dru and I'm an avid book reader. My day job as a research analyst keeps me in books that I love to buy and read. When not reading, I'm creating quilts, listening to music, watching TV crime dramas or mysteries and traveling when I can.
Why I like to readI read because it is entertaining, relaxing and I can escape on different adventures. Reading mysteries combines my love of puzzles and research. You have to look at the clues and fit the pieces together and I find that entertaining.
Where else can I sit in my living room and travel to the Pacific Northwest? Small town USA? The big city? Or right here in the town where I live? A book.
Where else can I help solve a murder mystery and not have to face the killer? Taking up a hobby and learning the ins and outs is easy once I read one of the many cozy mystery books that I'll find on a shelf.
Reading a book, in particular, a series gives me the satisfaction that within the next year, I'll be visiting my friends again and I can't wait to see what our next adventure will bring.
Why do I read? Because I enjoy it and who knows, one of the books and/or author may one day be a Jeopardy question.
Who are some of your favorite authors? Your favorite cozies?
To see what Dru's been reading, click here and the quilts that she's created here.
Dru Ann Love
https://www.thestilettogang.com/wp-content/uploads/2010/07/DruAnn.jpg
152
200
Stiletto Gang
https://www.thestilettogang.com/wp-content/uploads/2022/03/TheStilettoGang-logo-09.png
Stiletto Gang
2010-07-28 05:00:00
2022-07-05 18:59:52
Why I Like to Read