What I'm looking forward to at Malice this year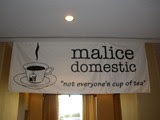 I didn't know what to write about this month, so I asked readers of my Facebook page, what should I talk about and thanks to Aimee H, the above topic was born. I decided to make the post short and fun and here it is. See, I got your name in my post.
The Screams! – Seeing my friends and screaming with joy.
The Panels! – Picking and choosing which ones to attend.
The Meals! – It's all about the food and good talks.
Co-mingling! – Hanging in the lounge, catching up on everyone's life.
Did I say "The Screams?" – Lots of hugs going around.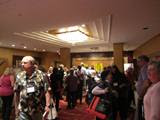 The Conversations! – Catching the latest news and just having a good time.
The Bar! – Where drinks will be flowing.
My Autograph Book! – I can't wait to add more signatures.
The Authors! – More screams of joy when seeing old and new friends.
The Goodie Bag! – The joy of opening our goodie bag and checking out the new books tucked inside.
The Swags! – I can't wait to see what I pick up.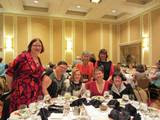 Old Friends! – Seeing friends I haven't seen since the last Malice convention.
New Friends! – Meeting new friends I met on Facebook or by reading their book.
And Best of All, The Sightings! – I love that first sighting of an author or my friends.
If you're going to Malice or any reader/author convention, what are you looking forward?
https://www.thestilettogang.com/wp-content/uploads/2013/03/Malice.jpg
120
160
The Stiletto Gang
https://www.thestilettogang.com/wp-content/uploads/2022/03/TheStilettoGang-logo-09.png
The Stiletto Gang
2013-03-25 04:00:00
2022-07-05 18:33:18
What I'm looking forward to at Malice this year