by Bethany Maines
Each writer has their own reason for putting cursor to word doc, but in general it's because we have a story to tell. And as we develop the story, writers have to live outside the moment and wrap their heads around the entire plot. This goes double when it comes to writing a series. An author has to keep all the little threads in mind as they write through the books. I've developed spreadsheets to track my characters and keep chapter by chapter synopsis' of each book for easy reference. All of this means that when it comes to our books and characters we're like the annoying friend who binged a TV series while the reader is watching one episode a week.
THE PROBLEM
But this style of writing also means that sometimes characters the author knows are going to be awesome later aren't so beloved in the initial books. Which is why when I set out to write book 2 of the 3 Colors Trilogy – A Deeper Blue – I crossed my fingers. Azure Lucas says some fairly harsh things to her younger sister Scarlet, in book 1 – A Little Red – and I knew that readers that loved Scarlet wouldn't be thrilled with Azure going into book 2. Which is necessary for book one, but my challenge is then… Can I make my readers love her in book 2?
So when I send out my book to Advance Readers, I nervously chew my nails and wait for the reviews to come back. And then, earlier this week, I got this…
AUTHOR GOAL?
Whew! Wiping the sweat off my brow. My reviewer complete took the journey with Scarlet and Azure. If I can make my readers love them both then I have met my challenge as a writer. Author goal… achieved! Now I just need to see if they stick around for book 3 – A Brighter Yellow. Author worries are never completely gone.
A Deeper Blue releases March 18 and I can't wait for more readers to fall in love with Azure too.
LEARN MORE
PreOrder – https://amzn.to/3DZQHbf
Goodreads Giveaway – https://www.goodreads.com/giveaway/enter_choose_address/342167
Learn more about the series – https://bethanymaines.com/supernaturals/
**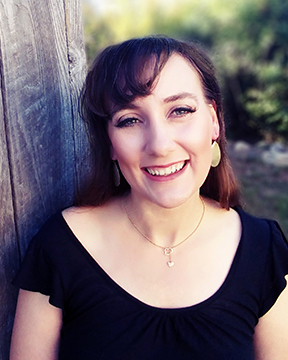 Bethany Maines is the award-winning author of the Carrie Mae Mysteries, San Juan Islands Mysteries, Shark Santoyo Crime Series, and numerous
short stories. When she's not traveling to exotic lands, or kicking some
serious butt with her black belt in karate, she can be found chasing her
daughter or glued to the computer working on her next novel. You can also catch up with her on Twitter, Facebook, Instagram, and BookBub.
https://www.thestilettogang.com/wp-content/uploads/2022/03/author-goals-1870353728.jpeg
630
1200
Bethany Maines
https://www.thestilettogang.com/wp-content/uploads/2022/03/TheStilettoGang-logo-09.png
Bethany Maines
2022-03-09 05:00:00
2022-07-05 17:41:55
Author Goals