Using All The Senses by Lynn Chandler Willis
One of the easiest ways to immerse a reader into your story is by making use of the five senses. You want the reader to be able to taste the spice in that cajun chicken and dirty rice. You want them to enjoy every bite right along with your character. You want the reader to feel the softness of a piece of velvet when they touch it. To feel the cloud-like texture as your character holds it against their cheek.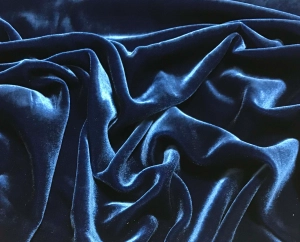 You want the reader to see what your character sees. They don't just see raindrops fall into in a puddle. The raindrops strike the surface of a small puddle, sending ripples outward. You want the reader to hear what your charter hears, You want them to hear the soft pitter-patter of rain falling, or the driving explosions of a heavy metal band live in concert. You want the reader to smell bacon frying in the morning as the main character fixes breakfast for his wife.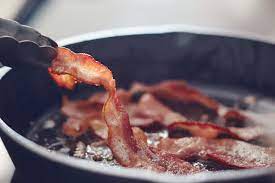 But what if your main character is lacking in one of these senses? Let me tell you…it is not easy to write.
In my second new series, scheduled for release in May 2023, my main character, Raynor Beck, is hearing impaired. He suffers from total hearing loss in one ear and profound loss in the other ear. He's also a private investigator. His job hasn't been the difficult part in writing him, or bringing him to life if you will. What's challenging is reminding myself he can't hear.
He reads lips and knows sign language. I can't have one character walk away from him while they're still talking and Raynor comprehend what is being said. And as helpful as sign language is, not everyone uses it. So unless the other characters use sign language, it's a moot point. Ever try to write dialogue using sign language?
Phone calls are another problem. Thankfully, he uses texts more than voice when communicating with someone on the phone. Another issue when writing Raynor's story is making sure I've got the logistics right. He can't hear someone say something from another room. Conversations can't take place in a car, or as his daughter reminds him from the passenger seat — eyes on the road, dad. He can't read her lips and drive at the same time.
Don't get me wrong. Bringing Raynor to life is fun. Fun with a capital F. It's also quite challenging but being profoundly hard of hearing myself, I'm up to the challenge.
Which senses do you enjoy experiencing the most when reading a good book? What's the least?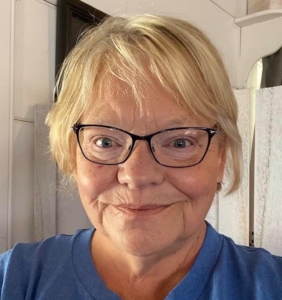 Former small town newspaper publisher, Lynn Chandler Willis is an award-winning, best-selling author of crime, mystery, and suspense. Book 1 of the Death Doula series, What the Monkey Saw, is scheduled for release in November 2022, followed by book 1 in the Raynor Beck series, The Devil to Pay in May 2023.
She is the current president of the Southeast Chapter of Mystery Writers of America, past president of Sisters in Crime's Murder We Write chapter, and a member of International Thriller Writers. She's served as a judge for several national awards for novel length and short fiction works.
Lynn lives in a small farmhouse in the heart of North Carolina, surrounded by farmland, family, a bunch of free-range chickens, two Weimaraners, three goofy French Bulldogs, Willy the one-eyed hell cat, and her own chunky calico named Jingles and the best rescue dog ever, her border collie named Finn.
Social Media Links:
https://www.facebook.com/lynnchandlerwillis.author
https://www.instagram.com/lynnchandlerwillis_author/
https://www.bookbub.com/profile/lynn-chandler-willis
https://www.thestilettogang.com/wp-content/uploads/2022/03/TheStilettoGang-logo-09.png
0
0
Lynn Willis
https://www.thestilettogang.com/wp-content/uploads/2022/03/TheStilettoGang-logo-09.png
Lynn Willis
2022-09-15 07:00:59
2022-09-14 23:28:16
Using All The Senses by Lynn Chandler Willis