Autumn has always been my most favorite season. When I was little, I looked forward to back-to-school shopping (I loved getting a new school bag) and I was so excited about the new TV season (remember when shows only had one season?). Then as I got older, I started getting excited about all the new fall fashions (bring on the sweaters!) and then as I became a baker I dreamed all summer of all the pumpkin things I bake (there's never enough pumpkin spice). The one thing I've enjoyed throughout my life has been reading and reading in the fall has always been special. There's just something about the cool weather, shorter days and cozying up with a good book.
Today I thought I'd share some ideas for reading in the fall with you.
Take it outside.
The crisp days are perfect for us to take our reading outdoors. I love the sound of crunching leaves as squirrels scamper throughout the yard with their nuts. Sure, they'll a little distracting but it's okay.
Curl up with a cozy in a comfy chair.
When the weather is too stormy or you can't get to your reading until later in the night, a perfect spot to curl up with a book is in a comfortable chair. Because of the shift in dynamics within my household, I've rediscovered my beloved winged-back chair with ottoman in the family room. Before this month, I honestly can't recall the last time I settled there to read. Now, you'll find me there in the evenings after dinner.
Books and sweaters.
Nothing says cozy like a big, chunky sweater and a good book in my hands. When I take my reading outside to the patio, I'll have on a warm sweater. Whether it's a pullover or my Aran cardigan, I'll be toasty and entertained. A perfect combo.
Reading in bed.
Once the weather starts turning cold, I find myself wanting to read more in bed before I go to sleep. Snuggled under my covers and my head resting against fluffy pillows is so appealing on cooler nights.
Books and snacks.
As fall sweeps in, I'm excited that I can leisurely sip a hot cup of tea as I read. I also love knowing that I can bake a treat, like cookies or brownies or pies. Not only will  I have a snack while I read, my home smells so amazing!
I hope you found some inspiration here today for your fall reading. I'd love to know where your favorite spot is to read.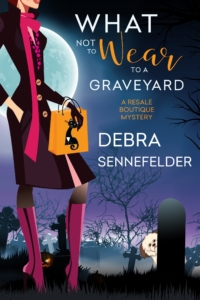 After trading her Manhattan digs for her upstate hometown, fashionista Kelly Quinn has big plans for her grandmother's consignment shop. But this All Hallow's Eve someone is already dressed to kill . . .
A socialite's missing dog has made front page news in Lucky Cove—complete with a hefty reward. But between renovating the consignment shop, planning her costume for a 1970s themed Halloween party, and scouting a location for a fashion shoot, Kelly doesn't have time to search. Yet a visit to the local colonial-era cemetery—ideal for the moody atmosphere she's after—soon turns up the precious pooch. Kelly's looking forward to collecting the check—until she makes a gruesome discovery in an abandoned farmhouse: The dog's owner, stabbed through the heart.Kelly can't help wondering why Constance Lane was traipsing around the farmhouse in stilettos. But as Kelly gets decked out in a vintage disco caftan, that isn't the only fashion misstatement spooking her. Hidden in the dead woman's past is a secret that could be the motive for the murder. And as the Halloween party gets started, even a menacing clown and a threatening bearded lady can't keep Kelly from trick or treating for the truth—even if it means her last dance . . .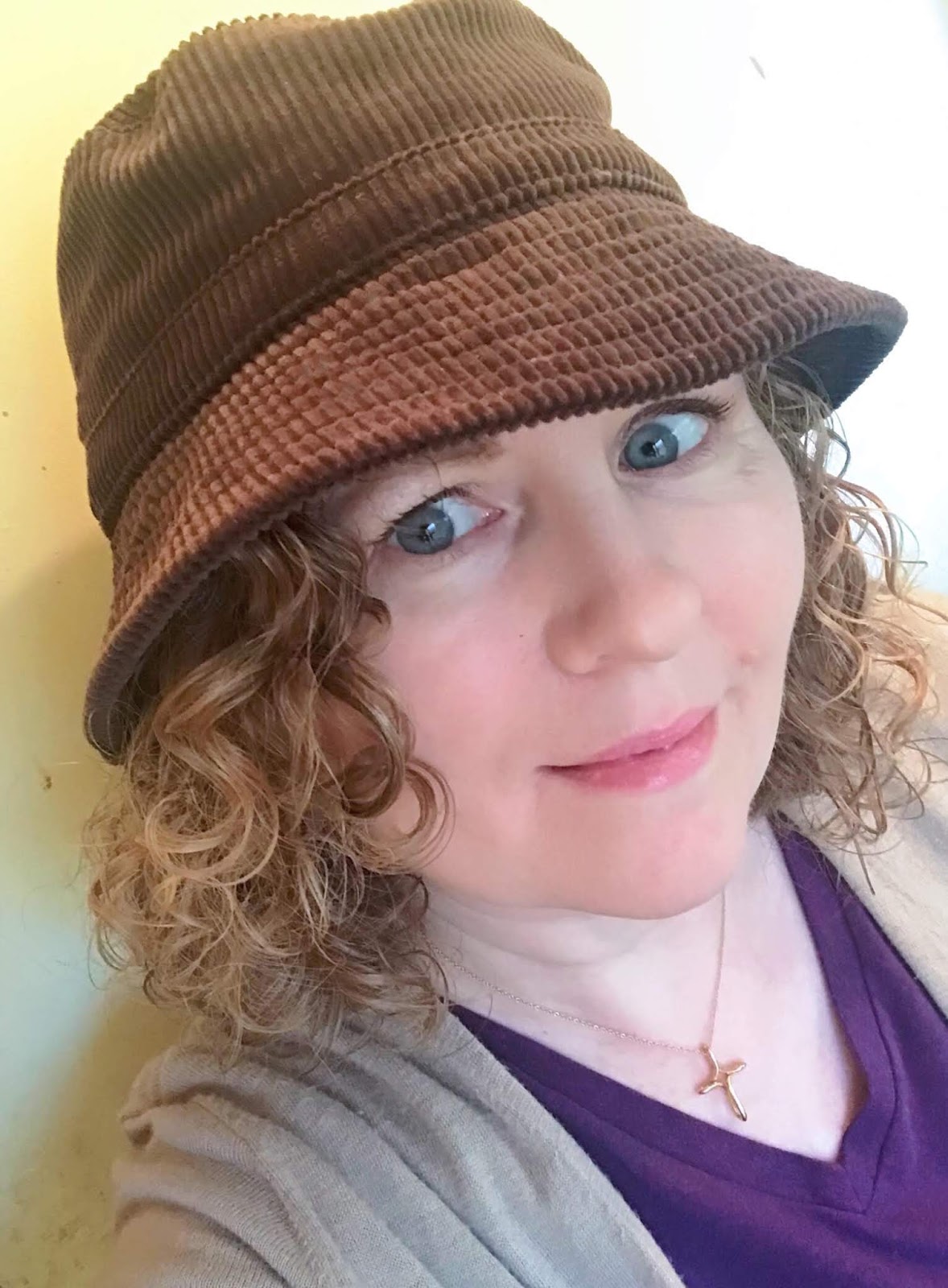 Debra Sennefelder is the author of the Food Blogger Mystery series and the Resale Boutique Mystery series. She lives and writes in Connecticut. When she's not writing, she enjoys baking, exercising and taking long walks with her Shih-Tzu, Connie. You can keep in touch with Debra through her
website
, on
Facebook
and
Instagram
.
https://www.thestilettogang.com/wp-content/uploads/2022/03/TheStilettoGang-logo-09.png
0
0
Debra Sennefelder
https://www.thestilettogang.com/wp-content/uploads/2022/03/TheStilettoGang-logo-09.png
Debra Sennefelder
2022-10-02 04:04:34
2022-10-02 20:19:44
How To Read in the Fall