This is a stage of considerable anxiety in our world. I know you follow all the safeguards to protect you and your people. Please check in with those dear to you.
In this time of turmoil, to take our minds off what's next, I thought we could go on a trip down memory lane and talk about our favorite books from our teenage years.
One of my all-time favorites is

"The Queen of Spells"

by Dahlov Ipcar. I need to apologize to my hometown library as it seems I checked it out at the month I turned fifteen on Tues., Nov. 29, 1978, and never returned it. Oopsie. I remember checking it out a few times. I hope I bought this off the sale shelves when they had new inventory coming in and needed the room.
Ipcar's book, published in 1973, is not considered the best retelling, but it holds a dear place in my heart. The author had a lifelong career as an artist, we can see her work in major museums. She wrote and illustrated thirty children's books, this book does not appear by name in her Wikipedia page.
"The Queen of Spells" is a retelling of the Scottish ballad of Tam Lin. Tam Lin is a story of a prince, captured by the fairy queen, freedom can be obtained only with the love of Janet. In fact, I am writing a retelling of this same ballad. Many authors have done the same. I hope my story has more twists and interesting storylines that will set it off from the rest, and be judged more kindly by reviewers than this one.
The next book on my teen keeper shelf is

"Seal-Woman

"

by Ronald Lockley, published in 1975. This too is a retelling of a myth. In the Faroe Islands there's the tale of a seal woman who once married a human and had children. Seals were former humans who became seals on purpose. Once a year they return to land as humans. In Lockley's story, a young man meets Shian and a relationship develops. I'd say more, but I'd rather not give the story away! The cover is rather racy for twelve-year-old me to read. I read way above my age, but still, I must have hidden this book from my mother.
"Portrait of Jennie"

by Robert Nathan may be familiar to you as the 1948 film, starring Jennifer Jones and Joseph Cotton. In the book, published in 1940, a young starving artist meets a strange little girl dressed in old-fashioned clothing who tells him, on their first meeting, that she wishes he'd wait for her to grow up but believes he won't. He paints landscapes but captures Jennie, the girl, in a sketch and sells it.
Jennie appears repeatedly, maturing more than the years garner. She's mysterious and vague, saying things like, "This was tomorrow, once." And "We can't both of us be lost." She sings a song with these lines, "Where I come from nobody knows, and where I am going everything goes.'
The story is ethereal, sublime, and haunting. If you've neither seen the movie nor read the book, I recommend them. I read this when I was an early teen and loved it ever since. You know that Facebook quiz about what movie makes you stop and watch it when you happen upon it on television? This is one of those movies you can't take your eyes from.
"The Lady or the Tiger and Other Stories"

is a collection of short stories by Frank Stockton. These eight stories all end in a twist. My mother bought our copy at a second-hand bookshop in 1978 for ten cents. The title story was published in a magazine in November 1882. This now well-worn book in my collection has been read numerous times. I can say my mother has been cleaning out her shelves for years and gifted me her copy.
Most people have heard "The Lady of the Tiger?" where the young man must choose from a door that hides a fierce tiger or a young lady suitable to his age and stance in society (and the same young lady he'd been seen speaking with in the past). However, the twist is, the princess with whom he has been having love encounters gives him a hint by motioning to the door on the right. Would she rather him live with another woman for his lifetime or to die at once and wait for his princess in the next realm?
Shivers! All these books hold a hint of magic, time travel, and mystery. It's no wonder I love to write along the same lines.
I hope these books helped you remember cherished stories from your past. Please share them in the comment section.
And here's how to get your copy of Frank Stockon's story collection – https://us.macmillan.com/books/9781466804111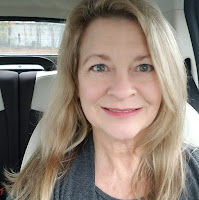 Robin Hillyer-Miles is a native South Carolinian residing in the Lowcountry with her husband, child, and three dogs. She works part-time for YWCA Greater Charleston, is a certified city of Charleston tour guide, and a 300+ hour yoga instructor. She writes cozy mysteries, contemporary romances, and magical realism. She's published in the Lowcountry Romance Writers of America's anthology "Love in the Lowcountry." She's durrently working on a novella entitled, "Cathy's Corner."
Visit her on Facebook at https://www.facebook.com/RobinHillyerMilesAuthorTourGuideYoga/
Go here to see the anthology on Amazon – https://www.amazon.com/Love-Lowcountry-Winter-Holiday-Collection-ebook/dp/B07XJZSRBT/ref=sr_1_1?crid=217AR996F5G99&keywords=love+in+the+lowcountry+anthology&qid=1575124675&sprefix=love+in+the+loco%2Caps%2C151&sr=8-1
https://www.thestilettogang.com/wp-content/uploads/2020/04/20200408_114714.jpg
320
227
Robin Hillyer-Miles
https://www.thestilettogang.com/wp-content/uploads/2022/03/TheStilettoGang-logo-09.png
Robin Hillyer-Miles
2020-04-09 08:00:00
2022-07-05 17:29:57
My Teenage Reading by Robin Hillyer-Miles