by Linda Rodriguez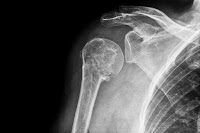 I
am dealing with a shattered right shoulder at the moment. It needs
surgery, but because of my illnesses and the medicines I'm on, I am
not a good candidate for surgery,
so we're going to see if this shattered shoulder can knit itself
together. This makes it very difficult for me to type on the
laptop and thus to write a blog post. It also has created, as you
might expect, a number of other problems for me. I am still, however,
trying continue to meet deadlines that I have already made a
commitment to fulfill. So as I try to write, using voice recognition
software that is, unfortunately, glitchy, I find myself turning to my
collection of quotations from other writers for encouragement,
inspiration, and consolation.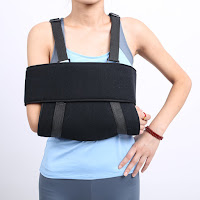 I
began writing down quotations from famous writers that spoke to
various needs or concerns I had with my writing when I was in my
teens. I have kept a journal for most of my life. These journals
contain many quotations, sometimes one on the middle of the page,
sometimes pages of quotations alone from various writers. So, to make
my life easier right now and for your inspiration and encouragement,
here are some of the quotations by famous writers that I'm paying a
lot of attention to at this moment.

"The
universe is made of stories, not atoms." – Muriel Rukeyser



"Work
is the only answer." –Ray Bradbury
"People
who want to write either do it or they don't… my most important
talent – or habit – was persistence. Without it, I would have
given up writing long before I finished my first novel. It's
amazing what we can do if we simply refuse to give up." ― Octavia
E. Butler
"Successful
professional writers are not withholding mysterious secrets from
eager beginners. The only way anybody ever learns to write well is by
trying to write well. This usually begins by reading good writing by
other people, and writing very badly by yourself, for a long time.
… You find out how to make the thing work by
working at it — coming back to it, testing it, seeing where it
sticks or wobbles or cheats, and figuring out how to make it go where
it has to go." – Ursula K. LeGuin

"Don't
try to impress or show off. Just tell the story. Tell what happened
as you would to a friend." – Maeve Binchy
"Just
tell the fucking story." – Daniel Jose Older
"Never
lose faith in your gift. Never listen to those who attempt to demean
it, either. Their motivation is envy, always." – James Lee Burke
"Fiction
writing is a kind of magic, and I don't care to talk about a novel
I'm doing because if I communicate the magic spell, even in an
abbreviated form, it loses its force for me. And so many people have
talked out to me books they would otherwise have written. Once you
have talked, the act of communication has been made." –- Angus
Wilson
"Write
all the time. Rework what you write. Hack it to pieces, cut and
change. Writing is a self-conducted apprenticeship." – Martha
Gellhorn
"The
work is greater than my fear." –Audre Lord
"Write
about that which you want to know. Better still, write towards that
which you don't know. The best work comes from outside yourself.
Only then will it reach within." —Colum McCann
"The
question is, What's in you that you can free up? How to say
everything you know?" – Jonathan Lethem

"Let
the world burn through you. Throw the prism light, white hot, on
paper."
—Ray
Bradbury
"Write
about the things that get under your skin and keep you up at night."
– Khaled Houssani
"Turn
off your cell phone. Honestly, if you want to get work done, you've
got to learn to unplug. No texting, no email, no Facebook, no
Instagram." – Nathan Englander

"The
boss is happy when the words are written. Sure, she gives out hearty
handshakes when other things get done, but she only gives raises when
the words get done, when the edits are made and sent back to the
press, when the publicist's emails have been answered. She doesn't
care as much when the Facebook status is updated or the Twitter
account is humming. All of it is business, but some of it is in the
mission statement, and some of it isn't." — Lori Rader-Day

"Publishing
is an interruption between books." – Jonny Geller
I
hope you will find at least some of these quotations as helpful as
I'm finding them right now. Do you collect quotations from famous
writers and turn back to them when you go through a difficult time?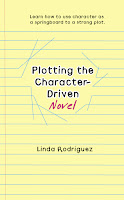 Linda Rodriguez's Dark Sister: Poems
has just been released. Plotting the Character-Driven Novel,
based on her popular workshop, and The World Is One Place: Native
American Poets Visit the Middle East, an anthology she co-edited,
were published to high praise in 2017. Every Family Doubt,
her fourth mystery novel featuring Cherokee campus police chief,
Skeet Bannion, and Revising the Character-Driven Novel will
be published in 2019. Her three earlier Skeet novels—Every
Hidden Fear, Every Broken Trust, and Every Last
Secret—and her books of
poetry—Skin Hunger
and Heart's Migration—have
received critical recognition and awards, such as St. Martin's
Press/Malice Domestic Best First Novel, International
Latino Book Award, Latina Book Club Best Book of 2014, Midwest Voices
& Visions, Elvira Cordero Cisneros Award, Thorpe Menn Award, and
Ragdale and Macondo fellowships. Her short story, "The Good
Neighbor," published in the anthology, Kansas City Noir, has
been optioned for film.

Rodriguez is past chair of the AWP
Indigenous Writer's Caucus, past president of Border Crimes chapter
of Sisters in Crime, founding board member of Latino Writers
Collective and The Writers Place, and a member of International
Thriller Writers, Wordcraft Circle of Native American Writers and
Storytellers, and Kansas City Cherokee Community. Visit her at
http://lindarodriguezwrites.blogspot.com
https://www.thestilettogang.com/wp-content/uploads/2018/05/broken2Bshoulder.jpg
133
200
Linda Rodriguez
https://www.thestilettogang.com/wp-content/uploads/2022/03/TheStilettoGang-logo-09.png
Linda Rodriguez
2018-05-04 00:55:00
2022-07-05 17:52:08
Turning to the Wisdom of Other Writers During Difficult Times