Another Chapter in the Susan Story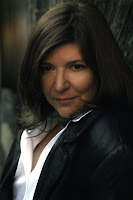 By Julie Kramer
My debut, STALKING SUSAN, came out this week in paperback and now seems a good time to tell folks about the latest developments in the cases of the real Susans that inspired my thriller.
As a journalist, I covered two cold cases in St. Paul, MN more than a decade ago that involved the murders of Susan Ginger Petersen (strangled May 17, 1983) and Susan Jean Rheineck (strangled May 17, 1985.)
As a novelist, I created the tale of a serial killer targeting women named Susan and killing one on the same day each year. Twenty-five years later, those homicides remain unsolved, but St. Paul Police recently announced they are one step closer.
Last summer publicity about STALKING SUSAN – every time I did an interview I mentioned the victim's names – got the attention of the St. Paul Cold Case Unit. Like one of the plot lines in my novel, they were able to use new forensics on the old evidence to extract DNA. Their conclusion: The women had separate killers.
So while there were parallels in their homicides, including that the women disappeared from the same poor neighborhood and their bodies were dumped in the same affluent neighborhood, the murders are unconnected. A serial killer is not behind their deaths. But two killers have gotten away with murder for more than a quarter of a century. And that's just as disturbing.
So far, authorities have been unable to match the DNA to any convict in the felon data base, but just having DNA makes it more likely that suspects will be identified and arrests will be made.
When I wrote my novel, I changed the city, the time of year, the women's last names…but I wanted to keep something of them in it. So I kept the name Susan. Because name origination becomes part of my plot, had I named them Mary, it would have been an entirely different story.
Sometimes people ask what the families of the real victims think about me bringing all this up after so many years. They imply that perhaps I've shattered their peace. But I've spoken to the families and they have no peace. They don't mind if some author wants to keep reminding people to call the police tip line. They still want answers about what happened to their Susans on the night May 17 so long ago. And I'm starting to think, they just might get them.
What do you think of mysteries and thrillers ripped from the headlines? Do you have a favorite?
—–
STALKING SUSAN won Best First Mystery at the RT Reviewers Choice Awards, as well as the Minnesota Book Award for genre fiction. It was also a finalist for the Mary Higgins Clark Award, and is a nominee for Best First Novel for both the Anthony and Barry Awards, to be announced at Bouchercon in Indianapolis. Her sequel, MISSING MARK, will be released July 14 by Doubleday.
For more about the author, check juliekramerbooks.com
https://www.thestilettogang.com/wp-content/uploads/2009/06/JulieKramer.jpg
200
133
The Stiletto Gang
https://www.thestilettogang.com/wp-content/uploads/2022/03/TheStilettoGang-logo-09.png
The Stiletto Gang
2009-06-25 05:00:00
2022-07-05 19:12:42
Another Chapter in the Susan Story