Fall is stirring. Sure, the temperature still hovers in the upper 80s, but the annuals are leggy and the odd leaf drifts to the ground.
I've always loved September and October. In Kansas City, they are months of pleasant temperatures, reduced humidity, and blue skies. There's football and boots. There are chili dinners and pumpkin spice (I'm not in love, but I appear to be alone in that). There's front-porch sitting and hot apple cider. There are long walks to take, leaves to rake, a mums to plant.
This fall will be spent writing Ellison's latest adventure. I envision curling on the chaise on the front porch with a plaid blanket wrapped around my legs and a laptop open. Of course words will flow like water.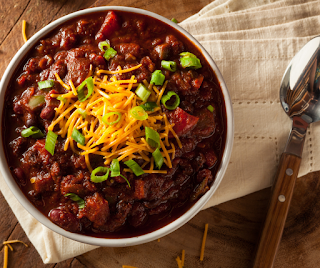 Also, Poppy will face a new villain in London (more on that in October).
My fall calendar is full. Now, if someone would just give summer the boot…
Julie Mulhern is the USA Today bestselling author of The Country Club Murders and the Poppy Fields Adventures.
She is a Kansas City native who grew up on a steady diet of Agatha Christie. She spends her spare time whipping up gourmet meals for her family, working out at the gym and finding new ways to keep her house spotlessly clean–and she's got an active imagination. Truth is–she's an expert at calling for take-out, she grumbles about walking the dog and the dust bunnies under the bed have grown into dust lions.
Action, adventure, mystery, and humor are the things Julie loves when she's reading. She loves them even more when she's writing!
https://www.thestilettogang.com/wp-content/uploads/2019/09/Untitled2Bdesign2B2528312529.png
268
320
Julie
https://www.thestilettogang.com/wp-content/uploads/2022/03/TheStilettoGang-logo-09.png
Julie
2019-09-09 00:00:00
2022-07-05 17:36:19
Falling for Fall