How a "Perfect" Marriage Led to a Writing Career
By Lois Winston
Many authors mention in their bios that they always wanted to be a writer. Not me. I wanted to be an astronaut. Thanks to a right brain that quakes at the sight of anything requiring math skills, not to mention a body prone to motion sickness, that dream never came true.
My urge to write came as a result of a dream I had while on a business trip. Eventually, that dream became Love, Lies and a Double Shot of Deception, a story about secrets and revenge and the steps some people will go to in order to protect the former and achieve the latter.
I've always been fascinated by both secrets and revenge. Who among us doesn't have secrets? Who among us hasn't harbored revenge fantasies? Is it possible to get through junior high school without a hefty dose of both? I doubt it.
Years ago, I knew a woman who went to great lengths to project the ideal marriage. She constantly bragged about how much her husband loved her and what a perfect marriage they had. Then I learned the secrets behind the lies. She was carrying on an affair that he discovered by tapping his own phone. Mr. and Mrs. Perfect Marriage were anything but. Although Love, Lies and a Double Shot of Deception isn't about that marriage, it got me thinking about public persona versus private reality.
I'm also fascinated by the way the "common" folk act around celebrities. In Six Degrees of Separation, the playwright John Guare called it "star f****ing," that annoying, name-dropping habit of those who need to brag about their connection to someone famous, no matter how tenuous the link: They once shared a plane with George Clooney, or they went to the same high school as Brad Pitt, or they played tennis with Pierce Brosnan's third cousin's wife's uncle's accountant. Of course, they fail to mention that George was sitting in First Class while they were stuck in Coach or Brad graduated a decade after they attended the school. And let's just forget about Pierce and the accountant. That's really taking six degrees of separation a bit too far. However, for many people being able to show some connection between themselves and a celebrity makes them more important, if only in their own eyes.
So there I was on this business trip, and I suppose I was subconsciously thinking about Mr. and Mrs. Perfect Marriage when I had this dream. Normally, I don't remember my dreams, but I remembered this one. And what was even spookier was that each night for the next couple of weeks I dreamed another "chapter" of the dream. Eventually, I was dreaming up chapters during the day as well as at night. Finally, I decided that to get the story out of my head, I should write it down. Fast forward a few weeks and I'm the proud author of a 50,000-word romance that spanned 35 years.
Talk about clueless!
Of course, I didn't know I was clueless. I thought I'd just written the greatest romance of all time. But when I pushed my baby out of the nest into the world of publishing, she flew right back with her beak stuffed full of rejection letters.
However, I wasn't about to be deterred by rejection letters or lack of knowledge. Undaunted, I handed over my VISA card to a friendly salesperson at Barnes & Noble and walked out with an armload of how-to-write-a-novel books. Between the books, joining some writing organizations, and attending writing conferences, I eventually got a clue, and nearly ten years to the day I had that dream, I had my first publishing contract.
I never forgot about my first clueless effort, though. I liked the characters I'd created, even if the story needed major surgery. I didn't think Emma and Logan deserved to spend eternity under the bed with nobody but the dust bunnies and me ever getting to know them. I went back and rewrote that first book, and it became Love, Lies and a Double Shot of Deception.
In the book, Logan Crawford is initially attracted to Emma Wadsworth because she doesn't care who he is. At first, he's not even sure she recognizes him, and he can't imagine how that's possible. After all, he was recently named Sexiest Man Alive by People magazine. Everyone recognizes Logan Crawford, whether he wants them to or not. He's used to a fawning public, but Emma doesn't fawn. And that makes her both intriguing and irresistible in Logan's eyes.
However, Emma's the one with all the secrets. And she's also the target of someone's revenge. Make that two someones. In the blink of an eye, she goes from being Philadelphia's most beloved citizen to the city's most notorious criminal. Think scandal. Think long buried secrets. Think murder.
There are many paths to publication. Some people are lucky enough to find the straightest, most direct route. For most of us, it takes years of honing our craft before we're offered the golden ticket, but it's worth the journey. This month marks the release of Stitch, Bake, Die!, the tenth book in my Anastasia Pollack Crafting Mystery Series and my nineteenth published novel.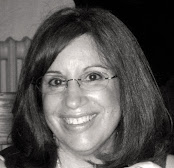 USA Today and Amazon bestselling and award-winning author Lois Winston writes mystery, romance, romantic suspense, chick lit, women's fiction, children's chapter books, and nonfiction under her own name and her Emma Carlyle pen name. Kirkus Reviews dubbed her critically acclaimed Anastasia Pollack Crafting Mystery series, "North Jersey's more mature answer to Stephanie Plum." In addition, Lois is a former literary agent and an award-winning craft and needlework designer who often draws much of her source material for both her characters and plots from her experiences in the crafts industry.
Killer Crafts & Crafty Killers blog
https://www.thestilettogang.com/wp-content/uploads/2021/10/love_lies-newx1500.jpg
320
213
Lois Winston
https://www.thestilettogang.com/wp-content/uploads/2022/03/TheStilettoGang-logo-09.png
Lois Winston
2021-10-27 01:30:00
2022-07-05 17:07:35
How a "Perfect" Marriage Led to a Writing Career