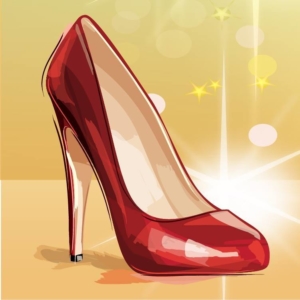 Clicking Our Heels – Our New Year's Resolutions
Every year, we make New Year's Resolutions (or at least most of us do). This year, we are going to share our resolutions with you and have the courage to check back and report to you how we did later in the year.
Kathryn Lane – Balancing work and play, being consistent about exercising, and making time to relax.
T.K. Thorne – I want to spend less time on a computer.
Shari Randall/Meri Allen – I'm the worst about resolutions. My resolution is not to make any!
Mary Lee Ashford – 2022 was a big year for me as I retired after 32 years of working in local government. So needless to say, it's been an adjustment year for me. In the past, I've always started the year with a list of goals – some work related, some writing related, and others more general and personal. This year my New Year's Resolution is to slow down and take time to focus on the most important things.
Donnell Ann Bell – As I write this, I am really working hard at diet an exercise. (I'll let you know how I'm doing by New Years. I have a book due!
Lynn McPherson – My New Year's Resolution is to be more organized. Yes, it's been on the top of the list before and I have yet to succeed, but maybe this year I'll sort myself out. I also want to bake more. Cupcakes, muffins, and cookies. Fresh baked everything is my favorite!
Debra H. Goldstein – To relax and accept what I cannot change, but to go full steam ahead with the things I can control.
Barbara J. Eikmeier – I don't make Jan 1 resolutions.  I use my birthday as my personal New Year and I do make a list of "goals". They generally have to do with wellness but in 2011 I set of a goal of teaching myself how to bake pies!
Debra Sennefelder – I don't make New Year's Resolutions. I stopped that a long time ago. Instead, I focus on goals. Right now I'm in the process of working on my goals for the upcoming year.
Dru Ann Love – I learned not to make resolutions.
Lois Winston – I gave up making New Year's resolutions years ago.
Linda Rodriguez – I've stopped making New Year's resolutions. I do always try to take the last few days of year to do some reflecting over what has happened during the year and what I feel about it and also to look at things I would like to carry with me into the new year. So, rather than resolutions, I tend to set one or two guide words or phrases for the coming year, such as Peace, More Pleasure, Health and Strength, etc.
Saralyn Richard – My most memorable New Year's resolution was made when I'd lived in Chicago for about three years. I promised myself I wouldn't complain about the winter weather. (Complaining accomplished nothing, anyway.) What I found when I stopped complaining was that the winter months went by quite painlessly. I don't live in Chicago anymore, but my resolutions are always based on that theme–I try to be as grateful as possible throughout the year, no matter what befalls me. Gratitude is my resolution.
https://www.thestilettogang.com/wp-content/uploads/2022/07/stiletto-gang-shoe.jpg
751
751
Stiletto Gang
https://www.thestilettogang.com/wp-content/uploads/2022/03/TheStilettoGang-logo-09.png
Stiletto Gang
2023-01-04 02:26:31
2023-01-04 18:55:32
Clicking Our Heels – Our New Year's Resolutions