By Lynn McPherson
I'm so excited to have Sarah E. Burr visiting us today. Sarah is the author of three very different series, including Trending Top Mysteries, Glenmyre Whim Mysteries, and the Court of Mystery series. She is also host of The Bookish Hour and It's Bookish Time, along with J.C. Kenney. If that weren't enough, Sarah has a social media content creation service just for authors, called BookstaBundles. Let's dive in and find out more about Sarah!
You write the Trending Topic Murder Mysteries, the Glenmyre Whim Mysteries, and the Court of Mystery series. How do you manage to keep on top of all three? Do you write one at a time or simultaneously? How do you stay organized?
My characters are the ones who really help me stay organized. Coco Cline, Hazel Wickbury, and Duchess Jacqueline—my three heroines—are all very different in personality, but they are all very vocal in having their moment. It helps that the worlds they inhabit are also very distinct. Coco lives on a beach in Delaware, Hazel solves crimes in an upstate New York town with a supernatural sparkle, and Duchess Jacqueline ventures around a fictional realm. Because of these distinctions, it's hard for me to mix them up. But I try to make it easy for myself by focusing on one world at a time. I'll dedicate my writing time to a particular project and work exclusively on the manuscript as much as I can. For instance, I'm working on the next Glenmyre Whim Mystery with Hazel, so Coco and Duchess Jacqueline are on a well-earned vacation.
Each of these series is unique. Do you have a favorite one to write? Are there different readers in each genre?
Ooo, I can't choose a favorite. Each series offers me a different escape and a new experience to live vicariously through. But I will admit that there are some supporting characters I prefer writing over others (Jasper and Poppy, I'm looking at you—although, please don't tell them I used the word "supporting," as they are stars in their own right). As for readers, I like to think I have something to offer to any mystery lover. Readers who enjoy contemporary cozies will have a blast getting to know Coco. Readers who love a little magic sprinkled on their mystery should check out Hazel, and those who appreciate fantasy and exploring new worlds can find something special in Duchess Jacqueline. And if you love all those reading experiences, I have sixteen (and counting) books waiting for you!
I'm currently listening to the audiobook of #FollowMe for Murder. It's so well done. Coco Cline is hilarious. Where do you draw your inspiration for ideas and characters?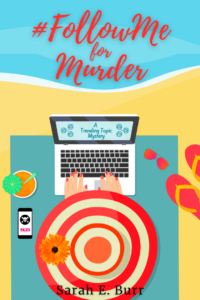 Thank you! It's always so lovely to hear that someone appreciates my sense of humor because writing humor is challenging for me. It takes me a long time to think up jokes and quips—that's often the hardest part of my writing process. Regarding the characters in #FollowMe for Murder, I took experiences with charismatic, extroverted people from my own life and dialed them up by one thousand percent. Coco and her friends are larger-than-life, and it's so much fun writing about the shenanigans they get up to. I also lean into my pop culture interests in the Trending Topic Mysteries. A guilty pleasure of mine is celebrity gossip, so I love to weave references to actors, public figures, and movies into Coco's dialogue and thoughts.
There are a lot of social media tips readers can pick up on in the book. How did you become so savvy?
Through experience.Platforms like Facebook, Instagram, and Twitter have been a part of my life since my high school days. They've just always been something I've used. I'm also a big fan of technology, so when something new comes out, I love learning the platform's ins and outs. Social media isn't inherently intuitive, so sitting down and taking the time to understand how to use it is a great place to start. Investing your time—not money—in social media is incredibly important.
Each writer seems to do things their own way. Mind sharing your writing process?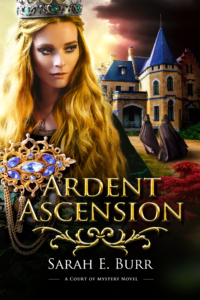 Where to start? I guess I always begin a book thinking about the mystery. Before I start writing,
I like to figure out who's dead, who the killer is, and why they've been killed. Once I have that
solved, the rest of the book eventually comes together to support the central mystery plot.
As a series continues, there are subplots I work to develop and explore, but I'm a mystery lover
at heart, so that's always my main focus. I want to create a great mystery for my readers to try
and solve.
Some of your books are published independently, others with a traditional publisher. Do you have a preference, or are there pros and cons of each?
With my traditionally published series, the Trending Topic Mysteries, it's fantastic to have the support of a publisher behind you. They help with marketing, editing, formatting, design, the works, and that takes a lot of the pressure off my shoulders. Having that time back allows me to write more. And with my indie books, I love being able to move at my own pace.
Aside from writing and promoting your own work, you also run BookstaBundles, a social media service for authors. It sounds fabulous. Can you tell us about it?
One of the things no one tells you—or no one told me—is that half the work of publishing a book is marketing it. Once I learned this, I began exploring graphic design because I wanted to create professional-looking content for my indie books without having to break the bank by paying someone else. Along the way, I got really great at designing digital art, so much so that I began receiving requests from other authors to make content for them. Eventually, I turned those requests into a service, and BookstaBundles was born. I'm proud of the skills I've mastered and sharing that knowledge with others is extremely fulfilling. Since I understand how time-consuming book promotion is and how draining it can be on your finances, I also strive to keep my prices low for my clients. If you're an author struggling to create content to post online, check out my designs at www.bookstabundles.com – I might be able to help!
You co-host The Bookish Hour and A Bookish Moment on YouTube with J.C. Kenney, another great mystery author. These are both so much fun. How is it going?
Better than either J.C. or I could have ever imagined. What began as an experiment has turned into a growing media empire! In March 2022, J.C. and I were thinking of ways to celebrate our latest releases (Record Store Reckoning and #FollowMe for Murder). We wanted to do something creative and out-of-the-box. So, we decided to do a livestream on YouTube to celebrate, and because we were live, we could take questions from our audience. The feedback we got after our show was incredible, and we had authors emailing us asking if they could do an appearance with us. One thing led to another; now, we're scheduling The Bookish Hour shows into 2024. Due to the enthusiasm from both the writing and reading communities, J.C. and I recently launched our A Bookish Moment offering. In these thirty-minute, author-driven vignettes, our featured author has the opportunity to interact directly with readers through interview Q & A, book excerpts, trivia, and more — perfect for celebrating a new release or highlighting/announcing other fun book news.
I love your Author Brand Rehab Tips on Instagram. They are helpful and informative. Do you learn through experience?
Absolutely. Experience is the best teacher. I've been at this for over five years now. As an author and a blog/podcast interviewer, I've seen both sides. I can't tell you how often I've had an author send me a blurry picture or an interview where they don't mention their book. So, I want to help those folks out. My Author Brand Rehab videos are meant to help authors reinvigorate their marketing efforts and set them up for success in 2023.
I'm obsessed with your covers. They are all amazing. How much say do you have in their design?
Thank you! I love my covers, too, and each series has its own answer to this question. I design
my Glenmyre Whim Mystery covers myself, so I have a reasonably large say in their design. The graphic artist for my Court of Mystery series, Mihail Uvarov, is absolutely incredible and such a fantastic collaborator. He will take a chicken-scratch drawing I send him and bring it to life in the most gorgeous way. As for the Trending Topic Mysteries, my publisher designs two or three options based on their vision for the book. From there, we work together to create something that showcases Coco's bright and bubbly personality.
Do you plan to attend any in-person events this year, such as Malice Domestic?
I will be at Malice Domestic, for sure. Last year was my first time attending an in-person conference, and I had an incredible time. It may surprise some readers to learn that I am beyond introverted and being around hundreds of people sounded really daunting at first. However, as soon as I arrived at the conference, all that anxiety went out the window, and I had a fabulous experience. I can't recommend Malice enough.
What are you working on next?
As we speak, I am writing the next Glenmyre Whim Mystery. Hazel has really started to come into her own (she is also a fairly large introvert). She's beginning to realize that solving murders in her small town might be her new way of life, and readers will see how she plans to tackle this challenge. I'm also getting ready to launch another series, the Book Blogger Mysteries. I can't wait for readers to meet Arwen Lark. Arwen—or "Winnie" is a famous, yet anonymous book blogger with a loyal following. Add in a Hollywood actor brother and a dead body, and Winnie's real life will soon become stranger than fiction!
Readers: Sarah mentioned going to Malice Domestic in April. I'm going, too! Are you going to attend any fun in-person events this year? Hope to see you at Malice!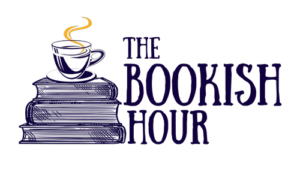 Sarah E. Burr is the award-winning author of the Glenmyre Whim Mysteries, Trending Topic Mysteries, and Court of Mystery series. She currently serves as the social media manager for the New York chapter of Sisters in Crime and is the creative mind behind BookstaBundles, a content creation service for authors. Sarah is the co-host of The Bookish Hour, a live-streamed YouTube series featuring author interviews and book discussions. When she's not spinning up stories, Sarah is singing Broadway tunes, reading everything from mystery to manga, video gaming, and enjoying walks with her dog, Eevee. Stay connected with Sarah via her newsletter: https://bit.ly/saraheburrsignup
Links:
Website: www.saraheburr.com
Newsletter: https://bit.ly/saraheburrsignup
Trending Topic Mysteries: https://bit.ly/trendingtopicmysteries
Court of Mystery series: https://bit.ly/courtofmystery
Glenmyre Whim Mysteries: https://bit.ly/glenmyrewhimmysteries
The Bookish Hour & A Bookish Moment Podcasts: www.itsbookishtime.com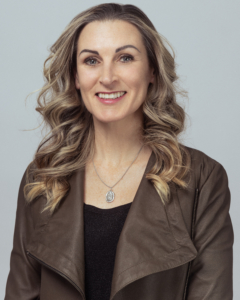 Lynn McPherson has had a myriad of jobs, from running a small business to teaching English across the globe. She has travelled the world solo, where her daring spirit has led her to jump out of airplanes, dive with sharks, and learn she would never master a surfboard. Lynn served on the Board of Directors for Crime Writers from 2019-2021. She is the author of The Izzy Walsh Mystery Series and has a new series coming out in 2024 with Level Best Books. She can be found at http://lynnmcpherson.net/.
https://www.thestilettogang.com/wp-content/uploads/2023/01/SarahEBurr_AuthorPhoto.jpg
1080
1080
Lynn McPherson
https://www.thestilettogang.com/wp-content/uploads/2022/03/TheStilettoGang-logo-09.png
Lynn McPherson
2023-01-24 02:00:58
2023-01-24 06:05:38
Interview with Sarah E. Burr