Dear Readers: The Stiletto Gang is pleased to introduce to you its newest member, Author Joyce Woollcott. Please welcome and follow Joyce. We think you will be glad you did as her debut thriller is already racking up awards and creating quite a buzz!  ~ The Stiletto Gang Team
The Mystery of Genre
by: Joyce Woollcott
Genre. That's a word I rarely thought about before I started to write. Now I consider it fairly often. When someone picks up a book I daresay they don't ask themselves––what genre is this? And to be honest I don't think most people care, as long as the book is the kind of thing they enjoy reading.
And I don't know very many people who read widely across genres. I used to, but these days I mainly read mystery and crime novels because that's what I write.
So, I asked myself a few questions.
WHAT GENRE: MYSTERY, SUSPENSE, THRILLER, DOMESTIC SUSPENSE, ROMANCE, COZY, HISTORICAL, SCI FI, FANTASY, OTHER?
Mystery/suspense.
WHAT DO YOU PREFER, A MALE OR FEMALE PROTAGONIST?
Male I guess. Although I do like Karen Pirie, Val McDermid's wonderful detective.
DO YOU PREFER PROFESSIONAL INVESTIGATOR OR AMATEUR?
Professional.
PETS? CATS OR DOGS?
Not necessary, but dogs if I had to choose.
A CRIME TO SOLVE, A MURDER OR SOMETHING ELSE, A BURGLARY OR VIOLENT ATTACK? MISSING PERSON.
Murder, have to have a murder, missing person works too.
GRAPHIC VIOLENCE, OR OFF THE PAGE DETAILS? OR NO VIOLENCE OR SEX?
A bit of violence and romance but not graphic.
LOCATION? N. AMERICA, EUROPE OR BEYOND.
Europe, preferably Ireland, England, Scotland or Wales. Don't mind the Nordic books either.
CITY, TOWN OR COUNTRYSIDE? REMOTE OR DENSELY POPULATED?
Countryside, a small village, or on an island. Remote is good. Trips to the city are okay too.
GLOOMY OR SUNNY WEATHER?
Oh, gloomy is good. With a little sun from time to time.
DO YOU LIKE TO READ ABOUT RECIPES OR FOOD IN THE BOOK?
No to recipes, although I do enjoy reading about meals and cooking within the story.
COMPLICATED PLOT WITH SUBPLOTS, OR STRAIGHTFORWARD?
I like a few interwoven storylines. Love red herrings.
LIGHTHEARTED? SOME LIGHTER MOMENTS, OR DEADLY SERIOUS?
A serious plot with lighter moments to break up the tension.
A CONFLICTED PROTAGONIST OR NOT?
Oh, definitely conflicted, lots of angst!
So where does that leave me? It leaves me with my Debut Novel: A Nice Place to Die. And no, I didn't form the answers to fit that storyline, it just turns out that that's the kind of book I love to read.
A NICE PLACE TO DIE
A young woman's body is found by a river outside Belfast and DS Ryan McBride makes a heart-wrenching discovery at the scene, a discovery he hides even though it could cost him the investigation – and his career.
Why would someone want to harm her? And is her murder connected to a rapist who's stalking the local pubs? As Ryan untangles a web of deception and lies, his suspects die one by one, leading him to a dangerous family secret and a murderer who will stop at nothing to keep it.
And still, he harbors his secret…
A Nice Place to Die is available as an ebook and paperback on Amazon and at many other retailers. The audiobook is coming out in a few days on the 25th April from Tantor Media and will be read by a wonderful L.A. – based Irish actor, Alan Smyth.
But wait, there's more to my survey!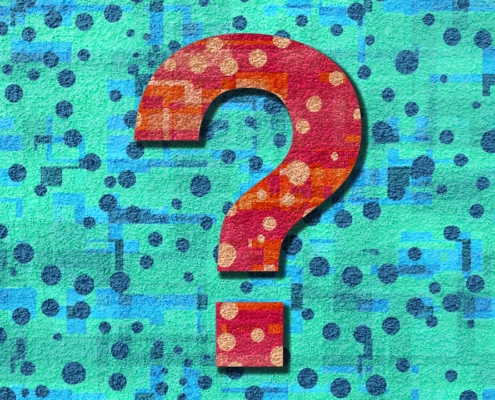 I decided to take a quick survey amongst my friends and fellow writers and asked them what they enjoyed reading and if they read one kind of book exclusively, and guess what? Mostly, they did. And I was surprised to hear that in general, the writers gravitated to very specific subjects and storylines. Especially if they wrote in that genre. They knew what they liked and assumed if they picked up that kind of book they wouldn't be disappointed. Of course this also helps with research, as a writer you are always learning about your craft, each time you read a new book. As a reader you want to be entertained and also want to learn.
A friend who is a reader, not a writer was much more general in her replies. She read both fiction and non-fiction and enjoyed a wide range of genres, didn't care what she read actually. In fiction, her only preferences were, a straightforward plot, with a bit of humour, a conflicted protagonist and unusual locations.
As far as the other replies from writers, the only questions they agreed on were…
1/ MALE/FEMALE PROTAGONIST? Either.
2/ SEX AND SOME VIOLENCE? Yes, but not too graphic.
3/ LOCATION PREFERENCE? Anywhere interesting.
4/ CONFLICTED DETECTIVE/PROTAGONIST? Definitely.
5/ SOME HUMOUR, LIGHT MOMENTS? Yes.
Everyone had widely varying replies to all the others, so there you go. Why don't you try it yourself, and see what kind of book you come up with?
About the Author: Joyce Woollcott is a Canadian writer born in Belfast, Northern Ireland. After moving to Canada she worked in broadcasting design for many years, eventually leaving to travel and write. Her first book, A Nice Place to Die, introduces Police Service of Northern Ireland detectives DS Ryan McBride and his partner DS Billy Lamont.
In 2019, A Nice Place to Die won the Daphne du Maurier Award, Unpublished, for Mainstream Mystery and Suspense. Her first novel, Abducted, was long-listed in the 2018 CWC Arthur Ellis Awards. A Nice Place to Die was long-listed in 2019 and 2020 and in 2021 was short-listed in the Crime Writers of Canada Awards of Excellence.
A graduate of the Humber School for Writers and BCAD, University of Ulster, she is a member of Sisters in Crime, and International Thriller Writers.
https://www.thestilettogang.com/wp-content/uploads/2022/03/TheStilettoGang-logo-09.png
0
0
Joyce Woollcott
https://www.thestilettogang.com/wp-content/uploads/2022/03/TheStilettoGang-logo-09.png
Joyce Woollcott
2023-04-21 06:00:26
2023-04-03 13:46:35
The Mystery of Genre